10-10-2011, 03:44 PM
OC ReMix Presents Super Dodge Ball: Around the World!
---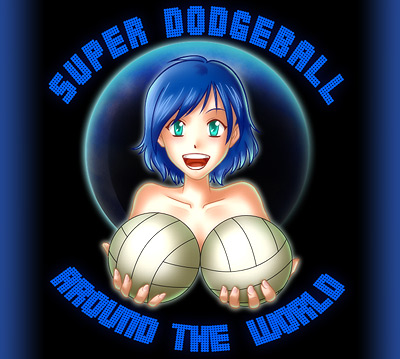 OC ReMix Presents Super Dodge Ball: Around the World!
October 10th, 2011
Contact:
press@ocremix.org
FAIRFAX, VA--Happy Columbus Day! OverClocked ReMix today released its 28th arrangement album,
Super Dodge Ball: Around the World
. This album, co-directed by Kyle Crouse (KyleJCrb) and Alan Bish (Murmeli Walan), features a variety of musical styles from a diverse lineup of musicians, paying homage to the classic 8-bit dodgeball game for the Nintendo Entertainment System.
"
With 19 arrangements from 25 artists, we pay tribute to Kazuo Sawa's amazing Super Dodge Ball soundtrack with an eclectic mix of ethnic, metal, nerdcore hip-hop, new age, hardcore trance, and orchestral music
. I am very proud to have assisted Walan in putting together an album that I feel is very consistent and fun to listen to. I hope everyone enjoys checking out Around the World!," said Kyle.
The album was produced to help promote the music of
Super Dodge Ball
, was made by fans, for fans, and is not affiliated with or endorsed by Technos or Million Co., Ltd.; all original compositions and characters are copyright their respective owners.
Alan Bish added: "The original concept of Around the World was to showcase and tribute the music of Kazuo Sawa by reimagining his Super Dodge Ball soundtrack in an ethnic style. Over seven years after the concept's creation, Around the World has been released! ...This album would have never been completed without the help of co-director KyleJCrb, who stepped in in 2009 and recruited an amazing group of talented musicians from all corners of the Internet.
It's my hope that everyone who listens will enjoy Around the World!
"
About OverClocked ReMix
Founded in 1999, OverClocked ReMix is an organization dedicated to the appreciation and promotion of video game music as an art form. Its primary focus is
ocremix.org
, a website featuring thousands of free fan arrangements, information on game music and composers, resources for aspiring artists, and a thriving community of video game music fans.
###
__________________
djpretzel /
www.ocremix.org
/
www.djpretzel.com
/
anime mixes
Sponsored Links

Please register to remove the above advertisement.
Posting Rules

You may not post new threads

You may not post replies

You may not post attachments

You may not edit your posts

---

HTML code is Off

---
All times are GMT. The time now is
10:07 PM
.