ANNUAL FUNDRAISER!! Help us take OCR to the next level by supporting us on
Sponsors: Bart Verbeek, Cynical Brit, Dave Oshry, From the Mind of Klink, Matt (aka Antidragon), Michael Beauchamp, TFBgaming, VinnyMac, Wesley "Bahamut" Cho... + hundreds of supporters! Thanks!!

Download MP3
3,304,968 bytes, 3:22, 128kbps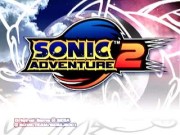 Hadn't heard much from LeeBro, one of our Sonic specialists here at OCR, for awhile, so I was glad to receive this SA2 ReMix (our first). Beginning with a delicate, music-box rendition of the melody that's used throughout, there's sort of a dreamlike, Christmas feel to the whole production. Pads and a straight kick - kick+snare drum pattern are soon added, turning the direction unsurprisingly to techno. A bit different though, as it's got a very light feeling to it, and LeeBro throws in some unsuspecting brass bits - both squeals and a call-and-answer brass synth that has decidedly different reverb on it than other elements in the mix (more of a room, as opposed to a hall) add a good amount of variety. The drums also do vary a bit, so it's not always the 'boom-whack' sound. Given that there wasn't too much original substance to work with, at over three minutes I would have liked a solo of some sort to give the feeling of more discrete sections and to fill out the interpretive aspect, but as it is this is an enjoyable piece from LB that does what it does well and should get the nod from Sonic/techno-philes.
OA
on 2007-05-31 10:09:15
Nex
on 2002-07-15 13:17:28