ReMix:

Hang-On "Journey to the Finish"
Help us take OCR to the next level by supporting us on

Download MP3
5,787,626 bytes, 5:57, 128kbps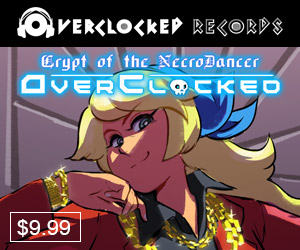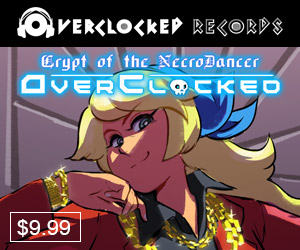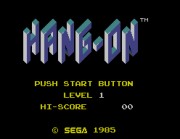 Ahh, Hang-On . . . as the proud owner of a Sega Master System back when most everyone else was singing the praises of Mario, Link, and Excitebike (I eventually got a NES as well), I fondly remember buying my SMS - the first game system I actually owned myself (we had a 2600 and Colecovision, but they were joint-owned by the entire family) - and popping in Hang-On / Safari Hunt (the mega cartridge! oooh!) and playing Sega's competent answer to Duck Hunt and this classic "3D" motorcycle game as well. Ryu7x gives a simple techno makeover with a basic sine wave lead synth, some nice pads + accompanying patterns, genre techno drums, pads, and a deep sub bass. There's some interesting usage of a vocal sample, and a nice acceleration sound effect towards the end. Though I like the retro presence the lead sine lends, and think it works particularly well in the ending, I think this mix could have used either more processing or programming on the lead or at least one additional synth part, to give it more meat + more forward momentum. As it stands, though, a good solid techno piece of an old 8-bit classic.