ANNUAL FUNDRAISER!! Help us take OCR to the next level by supporting us on
Sponsors: Bart Verbeek, Cynical Brit, Dave Oshry, From the Mind of Klink, Matt (aka Antidragon), Michael Beauchamp, TFBgaming, VinnyMac, Wesley "Bahamut" Cho... + hundreds of supporters! Thanks!!

Download MP3
2,694,238 bytes, 2:44, 128kbps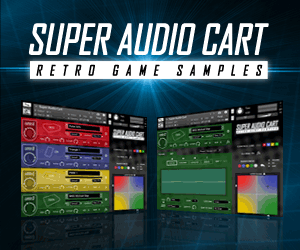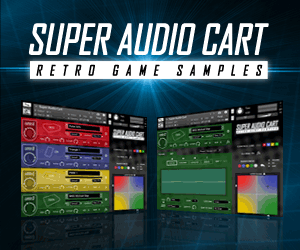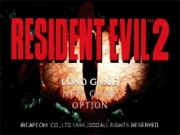 Sometimes ReMixers like ABG submit one great mix to the site and then we never hear from them again, lost to the abyss of time, space, and ST:TNG-style anomalies of the Internet. Fortunately, in this case, we get a sophomore effort: a brief but slick arrangement of Ada Wong's theme from Resident Evil 2, our second from the game's soundtrack. This seems as good a time as any to also mention some changeups to our illustrious panel of highly underpaid (as in zilch) but diligent and steadfast judges - Beatdrop has stepped down, CotMM is on hiatus, and we have two new additions of Darkesword and Daniel Baranowsky helping us quickly whittle down the ever-formidable queue. Depending on who you are and your involvement with the site, this may have different degrees of relevance/meaning to you, but suffice it to say that all judges, past, present, and future, play an extremely vital part in making the site what it is.
The original here is a brief, thirty-second bit that ABG's taken and tricked out, adding a deep-delicious sub bass, some crafted d'n'b breakbeat work with nice DSP, synth pads, and moving synth patterns, keeping the original motif similar on a pipe/flute lead. Some nice backwards loop breaks, stereo affectations to the kick and good separation and cross-panning on the supporting synth elements. The unanimous opinion of all judges was that this could easily have been longer, and rather should have been longer, to further develop the melody. Sure, it's going off only 30 seconds of original, but with the ingredients in place and esp. as solid as they are, there was calling for some additional liberties, harmony and counter-melody, and all that jazz. For some, this was a show-stopper, but we calls 'em like we gets 'em, and the majority of the panel felt that despite the short length, what's here is worthwhile and can stand on its own well enough. For my money: it's good enough to loop twice every time you wanna listen to it, which sort of addresses the length issue, and it's a very satisfying arrangement, in terms of addition and layering more than modification. Good stuff from ABG, who next time none of us would mind being a bit more indulgent and liberal and work towards a more substantitve form, but who has nevertheless produced another enjoyable electronic work.