ReMix:

Mega Man 2 "Too Hot for Heat Man"
Help us take OCR to the next level by supporting us on

Download MP3
6,041,600 bytes, 3:40, 217kbps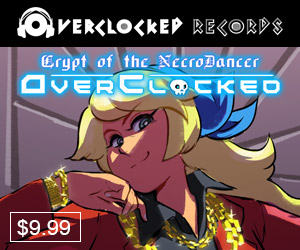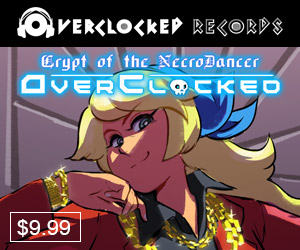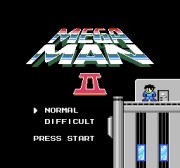 I would have titled this "2 HAWT 4 H3@TM@N!!11!", but thankfully Sebastian Freij, alias AeroZ, used the mysterious power of "good taste" and refrained. We salute him. This energetic electronica MM2 mix is another example of a resubmission gone good, as the initial promise of Sebastian's first sub was further realized upon revision. Mr. Freij writes:
"Thanks you for the feedback about my Remix. I've have now modified it a little, but in many ways. Tried to keep the simplicity, though make it sound more open and intresting."
What the title actually reminds me of is Eddie Murphy's classic "James Brown Celebrity Hot Tub" sketch from 80's era Saturday Night Live, in which the comedic refrain "Too hot in the hot tub" was penned. But I digress; AeroZ mixes a variety of retro and modern synth textures in this fast-paced arrangement, and most importantly adds a wealth of finishing touches and details, including a slick ritardando break, synth stuttering fx (as opposed to more common percussive stuttering), and selectively applied reverb, EQ, and panning. BGC sent out the props to AeroZ for this new-and-improved incarnation:
"On that note, let me just say, that this is awesome work, my friend! I can't even begin to tell you how fun it is to listen to your much improved track. I liked the first version fairly well, but this is just plain fun. Creative variation in your sequencing scored you points, as well as a stronger arrangement. I love the tempo shifts. Fantastic gating/chopping as well."
I even love the nice, warm, harmonically resolved ending; good call. Sebastian brings the heat and shows a lot of promise at the same time.