ReMix:

Super Dodge Ball "Murder Your Friends Boogie"
Help us take OCR to the next level by supporting us on

Download MP3
4,362,142 bytes, 3:34, 160kbps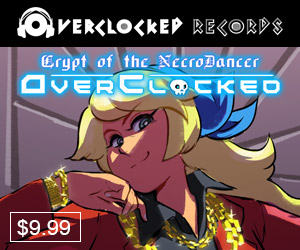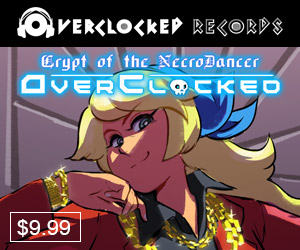 The Bad Dudes today released No Balls, No Glory, a Super Dodgeball project featuring tons of familiar names from the game music remixing community. It's also JJT's birfday, so it's fitting that the first mix we post from this album is a mega-collab from him, Mustin, Nate Cloud, posu yan, and zyko. What's especially cool is that Mustin got in touch with Aksys Games, who are doing Super Dodgeball Brawlers for the DS, for some cross-pimpage. They even sent out a press release:
"This internet EP, based on Kazuo Sawa's music from the 1989 Nintendo Entertainment System video game Super Dodge Ball, contains sixteen unique arrangements spanning various musical styles, with a focus on ethnic arrangements from each dodge ball team's country of origin.

This collection of music will be used by video game software developer Aksys Games in promotion of Super Dodgeball Brawlers, a Nintendo DS title based on the classic Super Dodge Ball Nintendo game. This upcoming release takes the classic game play of the original and adds new attacks, multiplayer gaming, and a host of other upgrades, and will be released on May 27th, 2008 for a MSRP of $29.99."
This specific mix is some boogie rock/jazz with particularly strong instrumental soloing that JJT himself arranged. He pleads:
"Mustin ordered me to put together a blues jam for the Beanball theme. Since I owe him several thousand dollars, I pretty much do what he says. The writing process went like this: I would record about 8 measures at a time, then stall until Mustin sent one of his goons (see: zyko, po) to my place to beat me with a coat hanger. While I would like in a post-beating haze on the floor, they'd record a guitar solo. Once it was finished, Mustin again asserted his dominance by dropping some sax tracks along with his advisor Nate. I hope you like it. Send help."
Sounds like quite the collaborative dynamic, there. There's a nice offbeat going on here, although I'd have to say that the drums are the weakest element from a production perspective when compared to the rather badass soloing. You've got sax, trumpet, piano (love those running eighth-note chords), both a wah-style distorted guit and a cleaner, bluesier electric, and organ, and all of them get their licks in. It's your classic jam piece, basically, with a bunch of talented musicians trading off with different styles, but all of them with a healthy dose of appropriate blues/rock influence. The standard ritardando ending is classy and, again, appropriate for the style Jon was tasked with; this is a good example of an arrangement where the collaborators each brought excellent musicianship to the table and enabled a track that otherwise (with sample-based emulations) would have sounded canned and clinical. Live, more interesting drums would have been icing on the (birthday) cake, but that's a nitpick - this is our first Super Dodgeball mix on the site, a fun introduction to No Balls, No Glory, and a great opportunity to wish Jon a happy bday, all in one convenient package.