ReMix:

EarthBound "Dialima tu Kafé"
Help us take OCR to the next level by supporting us on

Download MP3
8,600,673 bytes, 5:55, 192kbps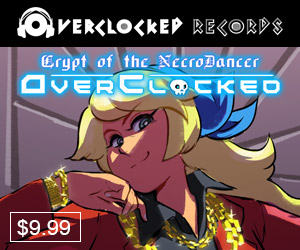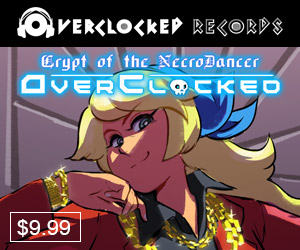 More project mix postage, this time from Bound Together and a ReMixer we haven't heard from in a long while, Zeratul. He writes:
"Long overdue, my submission from the "Bound Together" Remix Project by Joe Cam from 2005. Since I just realized that all the other tracks have been up here for a long time now, I thought I'd just as well join. I hope it gets through the submission process, I like this track very much, differs from most of my other stuff - and it's actually my last remix to date (apart from some joke thingies). It's compositionaly based on the (in europe) very popular "Café del Mar" chill music series.

During a summer vacation on greek island mykonos (that explains the name, it means 'coffee break' in greek) I worked out most of the song structure. Afterwards I arranged it mostly with the waldorf micro-q and the access virus. Software used: Cubase, ReNoise, Reason, Garageband. Frank van't Ende (Diggi Dis) played the Guitar."
Nice; no denying this was a great project, arranging a singular and important game soundtrack, with a variety of artists & styles. Can't go wrong, given the ingredients. Incidentally, one of my sisters visited Mykonos a few years back and had a great time - cool that this mix was essentially "born" there. As you'd imagine, it feels very laid back, open, and - dare I say - wistful. The background discussion and what sounds like... radio fumbling/feedback... during the intro, as synth pads ebb and flow into EP and strings, which a nice little brief accordion riff then introduces fx-driven percussion to... all are quirky and interesting without being threatening or ominous. It's mellow, but it's also Earthbound, so there's gotta be some eccentricity in there somewhere, and I'd say Benedkit succeeds in that with a very open, floating structure. Diggi's guitar adds a human touch and only increases the feeling of carefree, vacation-minded chillin'. Sadly, I haven't even planned a summer vacation yet, and it's getting kinda late, so this mix makes me wanna get my ass in gear and by plane tickets for... anywhere. Good timing! A subtle mix with excellent attention to detail and an expansive arrangement that hopefully I'll be enjoying at some point in the next months while I take a (much needed) vacation of my own.