ReMix:

Rygar "Rygar's Anthem"
Help us take OCR to the next level by supporting us on

Download MP3
5,206,054 bytes, 3:34, 192kbps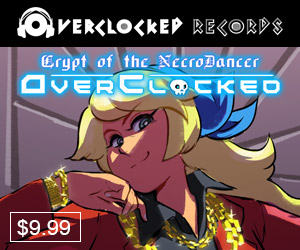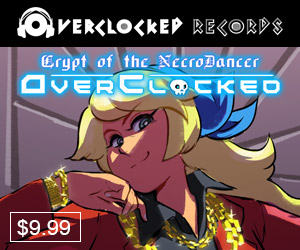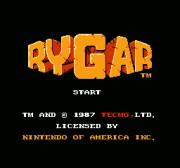 Rygar! Vurez! We've been holding on to this track for a while, since it was originally going to coincide with an album release the ReMixer was working on, but we were recently given the green light to just go ahead and post it. Don writes:
"This particular song is done in the style I'm probably most known for. The small vocal section and whistling were recorded by me. The rest is samples."
Funny thing is, the style here doesn't particularly remind me of Don's other work, although I suppose it is similarly quirky. Sample quality, especially with the intro brass, is actually not as polished as some of the artist's other mixes, but the judges agreed that the versatility and playfulness of the arrangement compensated. OA writes:
"Arrangement was fun and varied, and the guitar in some sections was exceptionally well sequenced. Flute sounded good too, nice work there. Vocal section was fun and somehow fit. I can dig it. Production was a style that we don't hear often, but was effective. Some sections did seem a bit empty, but it just gave things room to build on."
AnSo adds:
"I have to agree with OA that the track would've sounded a bit stronger overall without the intro but I'm willing to overlook that. Why? Well because the rest is pretty damn cool. The arrangement is great and there's definitely many cool ideas floating around."
I'm honestly used to Vurez mixes sounding a bit slicker, but I think any time you do isolated ensemble brass - especially as an intro - you're running some risks. This strikes me as a mix that's supposed to be more than a little goofy/cheesy, especially with the whistling/dum-dum vocal sections followed by an almost Sousa-esque carnival march - would have loved a tuba part, there :) I think it's really more of a concept piece, and while Don's submission email doesn't tell us much about what he was shooting for, I'm gonna go out on a limb that the intro brass is primarily provided as contrast to the spaghetti rock motif that it transitions into, and the overall arrangement is intentionally cartoonish and stylistically schizophrenic. At some points it sounds like Rygar's out in the wild west with Clint, at others as if he's one of a dozen clowns coming out of a tiny car, and overall I'd say that if this is his anthem, he's a pretty diverse dude who gets around a lot. Strange, quirky, diverse ReMix from Vurez that's stronger on arrangement than production, but has charm to spare.
tweex
on 2010-08-25 20:34:24
OA
on 2010-04-05 12:24:24