Help us take OCR to the next level by supporting us on

Download MP3
6,487,237 bytes, 3:55, 219kbps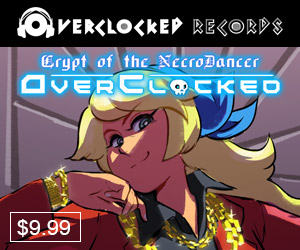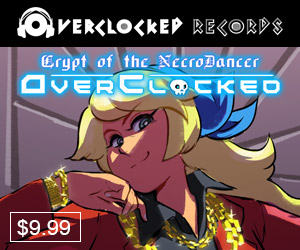 Justin pulls off slower electronica quite convincingly in this track off of Serious Monkey Business; he writes:
"I'm not sure how to classify this one. It was an experiment to try and make a sort of down-tempo electronic sound from one of the two remaining unclaimed tracks on the project. I'm still not convinced it's that great, but Bahamut told me to sub it. :P"
Ah, you're too humble... I think it worked out fine, personally; the source melody is less flamboyant than the rest of the OST, even if the pacing is quick, so it'd be hard to come up with something that really stuck out relative to the rest of the album. I think Justin gave it just what the doctor ordered, with some enjoyable, straightforward electronica that still incorporates a couple key orchestral elements. Wes writes:
"Justin brings an older electronic sound to this track, which was quite a surprise when I heard it originally due to him being synonymous to orchestral in my mind. Nonetheless, it is a solid track, and a pleasure to listen to with its slow & methodical bass and a lead synth that takes on a life of its own."
Justin actually modified the snare employed based on initial feedback from the judges; OA writes:
"Interesting idea to reduce the speed on this one, but I think it paid off, I am a strong proponent of manic arrangements, and the original can definitely qualify as manic, but it goes by so fast, you can't appreciate as well that there is a cool melody in there. You definitely get a lot of mileage off of the A section, which is fine by me, since it's so varied."
Andy closed out the vote:
"I have to say that Justin is sounding more and more pro with every mix he submits. I'm waiting for him to show up with some kind of random genre like Klezmer or didgeridoo ensemble and blow us away with that too."
We DO need a Klezmer mix, dang it, but you can't really do it up proper without an actual clarinetist, in my opinion. But I digress; Andy's right - Justin's sound has been getting both wider and deeper - and his contributions to Serious Monkey Business really illustrated that. Lookin' forward to what's next, as always!
Rexy
on 2012-01-22 16:19:05
OA
on 2010-10-05 11:44:26
A-RoN
on 2010-10-04 14:41:08