Help us take OCR to the next level by supporting us on

Download MP3
6,270,516 bytes, 4:18, 192kbps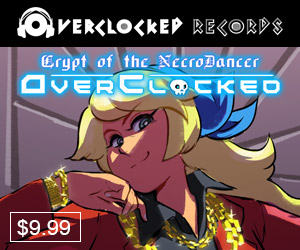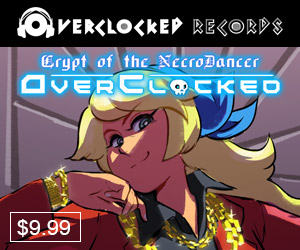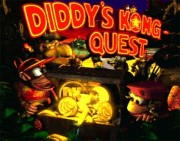 Hey, following up on an (excellent) FF4 mix that wasn't part of Echoes, we've got an (excellent) DKC2 mix that wasn't part of Serious Monkey Business. What are the odds, right? The Vagrance writes:
"My whole point was to create an atmosphere similar to the original in a typical DnB song structure, as opposed to trying to follow along the melodies; I wanted the whole arrangement to glide. I got one of my friends Marcus to play sax over the track and I took his takes, basted them in reverb and did a bit of stretching and tuning to create the sax part in the song. The breakdown in the end has very little to do with the rest of the track but I enjoy it too much to take it out. So yeah, no TED talk samples, no rapping, just another boring submission."
Ah, you're too humble. Track's hardly boring, and it's actually rather refreshing to see a DnB-style arrangement; once upon a time these were all the rage, and it seemed like every other mix was employing the staple elements, but nowadays it's a much rarer aesthetic. Judges were somewhat split, with the dissenting votes largely focusing on source usage, or lack thereof. This is definitely on the liberal side, with some portions being pretty faint silhouettes of the original's forms, but Vinnie and Larry both got all scientific and concluded it was substantive enough. Your mileage may vary, as it's probably not an arrangement that will trigger instant, knee-jerk source recognition in too many folks, but a side-by-side comparison does bring out the connections. Jill voiced one of the more positive opinions, while also making what I thought were some particularly insightful observations:
"The source track is very ambient to begin with; there's not really that much going on in terms of a main melody, so I don't feel like the arrangement is missing that per se. What you've come up with stays true to the original mood - and although that is not a requirement by any means, it does help maintain a connection in this case with a fairly liberal arrangement.

Honestly, I love this mix. It never feels forced, and it's ever evolving. The live sax was a great touch. I just wish you had come back to the source after your totally original section, and turned that into a real ending. The fadeout was a little disappointing because you could have pretty easily concluded the song by slowly peeling away the layers until you're left with just the bells or something. Ah well. Solid work, nevertheless!"
What she said!