Help us take OCR to the next level by supporting us on

Download MP3
7,230,206 bytes, 5:58, 160kbps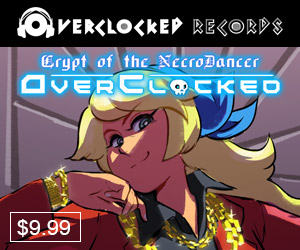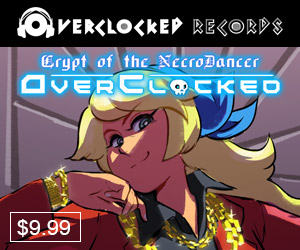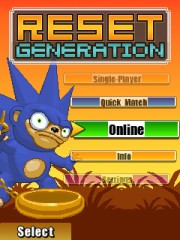 This one's a musical humdinger... it's got Drum, DrumMom, Tony, and vocals, and it goes everywhere and does a bit of everything before it's all through. It's a Reset Generation megamix, sort of like a road trip through the game's soundtrack & universe, and it shows off the considerable musical imagination of Mr. Perry and formidable instrumental talents of all three musicians. The lyrics not only drop game references but also music production nods to the likes of Reason and Logic, and the whole thing is an exercise in maximalism and fusion. Doug writes:
"Well, I thought it was cool how Reset Generation identified itself as a game that pays homage to all the games that influenced it, so I wanted to do something similar. In this remix, I wanted to pay homage to the remixing community and reference as many of my influences as I could, sort of like how Reset Generation does it. Hence the name, "Remix Generation".

Live violin and viola by Sharon "MomUltimA" Dennison, rhythm electric guitar work by Tony "Prince of Darkness" Dickinson. Lead keyboard synth stuff played by me! Special thanks to Andreas "Snappleman" Kotsamanidis for mixing the guitar in, and to Jay "audiofidelity" Yaskin for mastering the final product! Also for being up at 5 in the morning with me helping me through all of this stuff."
Intro is more electronica, with some slick rapid-fire drum work that almost sounds like wavesequencing from Korg days of old, then at 1'06" things go rock w/ some rhythym guitar and spiraling synthpeggios... then at 2'06", not but a minute later, EP takes over and things go decidedly jazz. 2'49" features the introduction of live maternal string performance before a chippish, retro groove takes over, and then... rap? Yeah, rap. And you know what? Pretty well done, too... distortion and doubling/widening sells it, and the lyrics are fun as hell. Then a beatdrop with more strings and a lovely wah guitar. It's not over yet, as guitar and synth finish out the mix in a tantric duel of impresario noodling and showmanship, before the vocoded mix title closes things out for good.
Where to start? For one, Rayza and Tepid may have placed first and second, respectively, but for sheer audacity, scope, vision, and concept, this piece is my personal champion. As Doug says, the game pays homage to the history of gaming, so applying that same concept to the fan arrangement community was a lofty and not-entirely-sane notion that only Doug could have cooked up, and the execution is awesome. Ultimately, the piece is definitely schizophrenic, and that may be a turn off to some, but it's certainly not trying to hide that fact. Instead, it's embracing the variety, creativity, and insanity that our community has seen over the years, and from that perspective, anything less would have involved too much compromise. I cry and a small piece of me dies when I think about how many folk might pass over this mix, specifically, and all the great Reset Generation mixes we've now got, just because they're not Chrono Trigger or Mega Man, but at least *I* know that Doug & co. really nailed it.
Absolutely EPIC mix, not to be missed.

Rexy
on 2011-12-01 19:07:37
halc
on 2011-01-27 02:02:53