ReMix:

Super Metroid "The Bounty of a Brain"
Help us take OCR to the next level by supporting us on

Download MP3
7,029,812 bytes, 3:56, 236kbps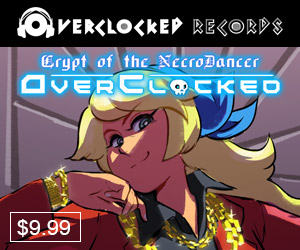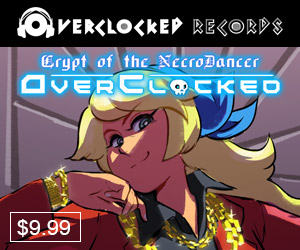 Still room for two more... but first let me just say that any tweeting, blogging, reviewing, and sharing of Heroes vs. Villains YOU can do is really appreciated. More often than not we find that most people love the passionate work so many artists contribute to OC ReMix - once they find out about it. Getting the word out is the challenge, and nowadays with all the iPads and Droids out there it takes like two seconds to share the album with your friends or let mixers know you dig their work by liking/tweeting, and we're all grateful for your help.
Mass Effect 2 co-composer and generally swell individual Jimmy Hinson reps up the OCR side of the house for the legendary Super Metroid. This is a soundtrack that is singular; not only did it expand on the awesome, minimalist sci-fi vibe of the NES original, it showed what the SNES could do in terms of creating an atmosphere that was at times expansive, at times claustrophobic, and always engaging. In terms of sound design and sheer ambient impact, few modern soundtracks rival it, even with the enhanced capabilities of newer technology. Big Giant Circles writes:
"I'm a big fan of Samus, and of the Metroid series in general. I'm also a fan of Mazedude, so naturally when he challenged me to remix her theme against Mother Brain's, I was thrilled to pick up the gauntlet (see: armcannon). I admit, it's a bit intimidating going up against Chris. Not only has he achieved a sort of legendary status by the sheer number (and quality) of posted ReMixes on OCR, but he's always been the sort of guy to really challenge himself to do new and interesting things creatively. Fortunately for me, Samus has what I consider a pretty powerful anthem or two which I could fall back on. I can't deny that I drew a bit of inspiration from Vigilante's "So It Begins..." (from Relics of the Chozo), but growing up in the 80's/90's also made it hard for me to not associate such a powerful theme with a lead guitar.

As for the two themes, I realize there may be a slight discrepancy between what Samus's theme actually is, since one is technically just cinematic music for the introduction of Super Metroid, and the other is primarily just Crateria's alternate theme. But both are present in my mind when really trying to identify with Samus's heroic status. One, in the sense that it's a great backdrop for retelling her story, and the other because it's there after you acquire the hyper beam and defeat MoBrain once and for all (that we know of, anyway) All in all, I had a blast working on it, I hope it comes across as cinematic and triumphant (with just a little bit of ominous foreshadowing) and I think Mazedude's own remix is a perfect and awesome counterpoint to it in every way."
Tension and fx/percussion build as ambient textures swirl behind a repeated, growing string motif until the riffdrop at 1'12", after which we pick up with a solid, heavy electronica groove that means business. Guitar delivers that classic, anthemic melody, and the mix is more or less book-ended by the running/clicking pattern, as things conclude w/ a bed of fx and a single, dark note. A great combination of more cinematic & suspenseful writing with a solid, melodic center, Jimmy really brought it with this mix, simultaneously illustrating his arrangement and production chops.