ReMix:

Mega Man 2 "Air Shooter"
Help us take OCR to the next level by supporting us on

Download MP3
7,066,518 bytes, 4:20, 215kbps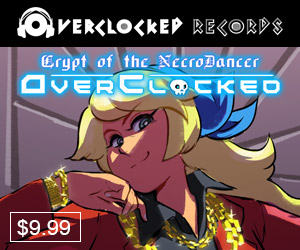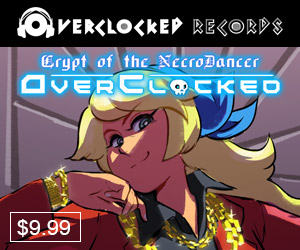 MORSE STRIKES AGAIN! I'm proud to present his latest solo album & our 24th arrangement album, Mega Man: The Robot Museum! As always, a torrent is available & we appreciate seeds, and assistance spreading the word is also a huge help, AND you can download both individual tracks & the whole enchilada @ http://museum.ocremix.org! JM had a badass Castlevania solo album, Sonata of the Damned, back in 2009, and this 9-track Mega Man series follow-up is even fresher, funkier, & fusion...ier! Mr. Morse writes:
"The Robot Museum is an idea I've had up my sleeve for a while now. Ever since playing Mega Man 7 years back and reaching the mid-game robot museum stage, I thought the concept of a robot museum was a great one. It wasn't until I played Mega Man & Bass that the thought of an arrangement album in the style of a robot museum had occured to me.

The following is the idea that has come into fruition. I've arranged a robot master's theme from the original Mega Man all the way through Mega Man 8 with the addition of a bonus track from Mega Man & Bass. Thanks for checking out the project and I really hope you enjoy it!"
I certainly did, and I think you will too, especially if you dig deliciously funky grooves, licks, riffs, sponks, and fuhwangs! I made those last two up! It's great to see the variety of games Josh has packed in, giving each sequential Mega Man (1-8) its due, and while each arrangement more or less focuses on a jazz/funk flavor, there are Latin & Asian influences and a good deal of stylistic variety in general. JM definitely brings something different to the VGM arrangement scene, and in album form he's allowed to indulge himself a bit with continuous, non-stop JAM. We're kicking things off with some 'Air Man' action:
"This arrangement was originally written for a failed Mega Man 2 project I had started. I actually have a little repository of Mega Man 2 arrangements sitting around waiting to be released. This one made the cut for "The Robot Museum." Perhaps some of them will surface one of these days..."
Here's hopin'... the intro synth brass chords here set the stage well, the bass is slippery and funky, and pizzicato strings were the PERFECT choice for the recognizable descending chromatic motif that kicks in @ 0'17". Electric piano takes over with a sweet, embellished version of the main melody, and later on @ 2'57" we get a wet-your-pants bass solo that's downright diseased. As in, sick. All in all, this mix is a great way to kick off the Robot Museum action, so check it out & then check out the entire album for more!
OA
on 2011-12-16 10:53:58
Mirby
on 2011-12-15 11:28:59