Help us take OCR to the next level by supporting us on

Download MP3
7,969,000 bytes, 4:10, 253kbps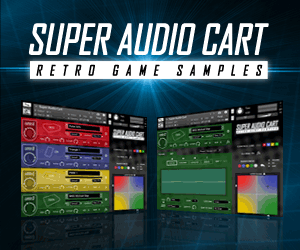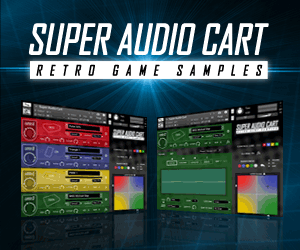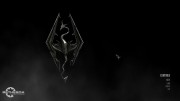 11/11/11! Last year we posted Andy's classic Super Street Fighter IV ReMix the SAME DAY the game was released in the U.S., and now, thanks to the musical stylings of Brandon Strader, we're repeating that temporal feat with our first arrangement of Jeremy Soule's soundtrack to SKYRIM, released TODAY! Pretty cool, eh? We don't get as many mixes of newer games, and this one's as new as it gets, plus it's great to see Jeremy Soule reprise his role composing for the series, so it's awesomeness all around, and a fantastic way to kick off the weekend. A Strader Always Describes his ReMixes:
"Hi. I was inspired to make this mix because I loved Oblivion so much. I think I played it for 90 hours, which really is not a long time considering all that the game has to offer... but I did go through all the side-quests, traveled the lands and discovered as many places as possible. I didn't explore the underwater realm which is regrettable, but I chose to be a Wood Elf instead of an Argonian. A stupid choice, I know. During one of the quests that required you to go underwater, I actually died a couple times because I ran out of breath. Then I realized I had a couple breath extending potions, and it was still barely enough. Anyway, I combined the epicness of Skyrim with the epicness of Pirates of the Carribean and some gratuitous metal... A bit like folk metal, with nice brass and lush strings. I've made a lot of small adjustments to this mix since it was 4th place in the Dwelling of Duels (July 2011 Free Month). I don't think I could be happier with the mix than I am right now, in my eyes it is perfect. YEA!

...When you listen to this song, I hope you will imagine the guitars being played by Argonians, and the guitars are melted out of pure gold, and the strings are finely rolled silver with a diamond core that shines when plucked. The drums are made of dragon bones, the skins of which are skinned and tanned from the toughest dragons of the land. The horns were crafted from the dried and preserved organs of the dragon; the heart and its many valves served as good trumpet. There was a singer, but he got eaten by the dragon, but his essence lives on within the heart-trumpet."
Anthemic, heroic, epic, and musically interesting while still rocking out appropriately, BS definitely brought it for this track. OA concureth:
"Nice opening, and a good source choice! The mix of electric, acoustic, and orchestral instruments worked very well, and the melody was suitably heroic. The guitar playing was tight, and everything gelled really well. The arrangement had a lot of small nuances that kept it interesting, and the subtle use of SFX was classy. One of my favorites you've done, dude. Nice work! "
Shariq was laconically enthusiastic:
"Sounds good to me. Rocks out sufficiently, great take on the source. I like it."
Many of us will be disappearing into this game and loving every minute of it, but hopefully you'll take a few extra minutes to appreciate this "folk metal" mix that pays Soule's music excellent - and early - tribute!