ReMix:

Wild Arms "Holy Mother!"
Help us take OCR to the next level by supporting us on

Download MP3
14,567,101 bytes, 7:48, 248kbps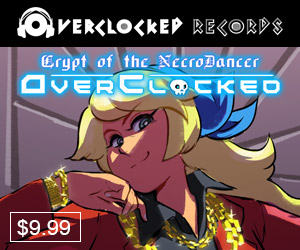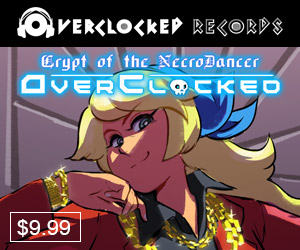 Eliot Britton, aka E-Bison, doesn't send us mixes very often, but each one has been excellent, and quality trumps quantity for me every day of the week and twice on Sunday, unless we're talking about money or beer. Of this frantic electronica concoction for WA:A&D, he writes:
"Wild Arms was fascinating because of the intersection of Wild West fantasy, sci-fi and magic. These ideas, combined with the simplicity of the themes, ended up pushing the remix in a strange direction. I really wanted the machines to sound alive, and animate the images of twisted, god-like demon robots that made Wild Arms so bad ass.

The OST themes are split apart and set against one another in various ways. Even if it sounds far removed from the source material, all the lines (bass, harmony, melody) are there. The only exception is the re-harmonization of the chant theme in the breakdown. I think I used a Renaissance counterpoint device for that part. All 6ths, 10ths and suspensions, but the arpeggiator kinda masks all that. The stylistic juxtapositions seem pretty crazy, but forcing a holy-sounding chant into a driving drum and bass track felt good. Hopefully, the mechanical textures and synth/sample work tie everything together. Also, this track broke in some new gear, including neat little analog vocoder. That's how the holy mother robot voices got in there."
Nice. The resultant sound is certainly distinct, I think he accomplished the described animation, and the choral components juxtapose nicely against the sci-fi synth textures. Director Jade writes:
""Holy Mother!" is correct. E-Bison completed an intricate and extremely pleasing track. So much detail was worked into the song. I adored E-Bison's track for the Xenogears project, so I wanted him to have a similar approach, but with more diverse atmosphere added. Indeed, he took a big risk, but that's what makes it one of the best tracks on the album in my opinion. Feel the groove."
What strikes me about this mix is not just the detail in the sound design, but in the actual structure - it seems unusual to pack in this many changeups & varied patterns, and to do so while combining so many different elements. It's an expansive mix that's hard to pin down and should certainly keep you guessing, and I think Eliot succeeded in mashing up fantasy, sci-fi, magic, robots, and, well, holy mothers, into an energized arrangement replete with ideas & the power to execute them.
Rexy
on 2011-12-21 18:01:39