ReMix:

Mega Man X3 "Noble Creature of Snow"
Help us take OCR to the next level by supporting us on

Download MP3
8,245,398 bytes, 4:34, 238kbps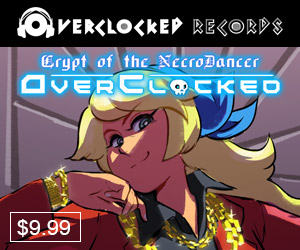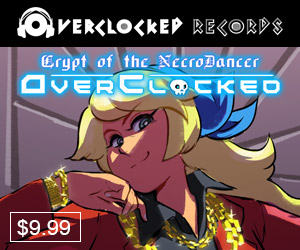 Lots of new faces on Maverick Rising; definite kudos to director Wesley Cho for filling the album to the brim (alright, fine: over it) with amazing tracks from familiar AND unfamiliar (or at least unposted) artists. Our penultimate flood mix is another high-octane rock/metal arrangement, this time from from Anssi Jääskeläinen, alias ansgaros - he had me fooled with the mix title into thinking this was going to be a tranquil orchestral arrangement, but I was quickly disspelled of any such notions:
"As I'm writing this (May 2nd, 2011), it's been exactly a year since I finished this song. So it's been a while. One of my goals in making this arrangement was recreating the cold environment of Blizzard Buffalo in metal form. Another goal was getting that crunchy but tight rhythm guitar sound. I think I succeeded at both. I hope you enjoy listening to this song as much as I enjoyed creating it!"
I think he succeeded in both goals, too, and the energy & enthusiasm he has for the arrangement are clearly conveyed in the music itself. Everything's crisp, upbeat, and aggressive, and does X3's music - and composer Kinuyo Yamashita - proud. We haven't had a mix of this game since 2008, so it's also good to see still more extended X-series love. Wes writes:
"An aggressive metal take on Blizzard Buffalo from Mega Man X3, Noble Creature of Snow displays a lot of influence from the darker subgenres of metal with the riffing and drumming. Here, one would be hard pressed to find a person who would hate such execution as a result, as this track really accomplishes giving the feeling of a rough wintry storm with changes to the flow of said storm throughout. Anssi's talents shines through here, my only regret was having to wait so long for everyone to get to hear this amazing take on this popular source."
Another great debut & another high-energy rock/metal track; staff were quite amused to see a few of the "OCR has too much metal!!" comments for MR when traditionally we've gotten the "OCR has too much techno!!" line of insightful commentary in the past, but great music is great music, any which way you slice it, and in my opinion we can NEVER have too much of that. Props to ansgaros for giving us even more!