Help us take OCR to the next level by supporting us on

Download MP3
8,896,467 bytes, 5:17, 223kbps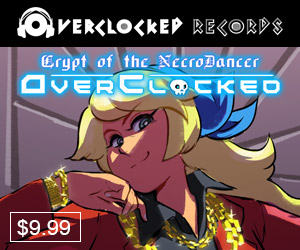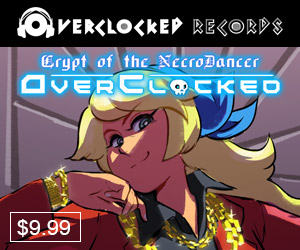 It's been awhile since I've listened to Joshua's track off Maverick Rising, and man... I forgot how filthy it is. Gritty guitars, funk so deep it's downright disgusting, and a mutating structure that plants riff after galvanizing riff & keeps surprising throughout. His sound has taken on a Borg-like ability to assimilate just about anything, and while everything he does still drips with traditional staples of funk & jazz, I think "Joshua Morse" is pretty much his own genre, kinda like that Tyler Perry guy gets to put his name on all his movies & shows. Album director Wes Cho writes:
"Josh jumps in here with his hopping medley of the Blast Hornet, Opening Stage, Neon Tiger, and Pass Word songs from Mega Man X3. This song features crunchy guitars in a prominent, grittier role, which is a departure from many of Josh's previous works, but all the while keeping that funky Morse feel due to the trademark synth usage. He was concerned with trying to concoct a track that fit in well with the album, and I think he did a great job here - honestly, it's hard to go wrong with Josh's work, and this track is just an expansion of his repertoire."
I'll echo that I think his style has both blended well AND consistently added depth & variety to every album he's contributed to, and this track is no exception. The electric guitar definitely does tweak the aesthetic a bit, and some of the drum breaks also throw some curve balls; the groove is spastic and unpredictable, but remains watertight throughout, with an impeccable sense of timing. 5'16" isn't all that long, but when you consider the upbeat tempo and the amount of variety & detail compressed into every nook & cranny, this is a BIG track that still stands out on a BIG album. Great, distinct track from Morse which still exemplifies the same characteristics that made all his previous mixes excellent - highly recommended!
Mirby
on 2012-10-08 22:43:37