Help us take OCR to the next level by supporting us on

Download MP3
8,646,291 bytes, 5:02, 227kbps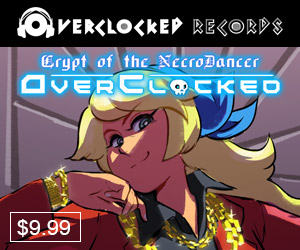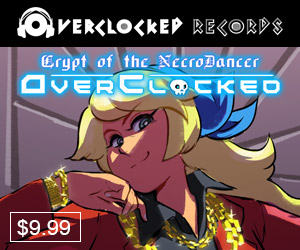 melody had a pretty hot year on OCR, too... he started off in January with a sleepy-beautiful mellow Link's Awakening jam, then there was some excellent attention to beats in his track off the Wild Arms album, then his first & excellent Nujabes-inspired Maverick Rising cut, and now this bonus track, also from the Mega Man X Series mega-album, with a more upbeat, jazz/pop instrumental vibe & a distinctly syncopated drum groove.
"with this arrangement, i sought to singularize the multi-faceted gem that is "esperanto." the original seems to take on the narrative voice of zero; his response to the oppression and genocide that run rampant in rockman zero's dystopian reality. he awakens from stasis to mere traces of the world he fought to protect in the past, and the song speaks of his noble decision to ultimately press onward in the face of insurmountable odds. an old war hero against the backdrop of a crumbling world, one gets the sense that he truly understands the futility of war and there are overtones of finality as he resolves to make the ultimate sacrifice to propagate his ideals."
Really nice electric guitar takes over for the initial piano, and the drums have this shimmy to them that keeps things interesting throughout; this is a little less reflective or introspective than some of Peter's other work and a little more focused on having fun & jamming out. Both are viable & legit paths that produce great music, and it's cool to be able to switch between 'em. The bass line is funky here; it seems panned a little far to the left for my taste, but there's a lot of attention paid to the types of riffs you'd tend to hear on a fretless, and overall I'm loving what it brings to the arrangement. The kick drum here has a LOT of impact, with an R&B feel to it, I love the slice-and-dice transition at 2'05" that accompanies the repeated guitar riff, and overall the attention to detail is superb. His stuff tends to be a little heavier on the funk ingredients, but Joshua Morse definitely comes to mind listening to this mix, which I'd always take as a compliment. I really love how the simple beauty of that intro - which could go in any direction, really - is echoed by the piano later on. An excellent bonus track on MR, which just shows how much amazing music it contains, and an arrangement that really shows more of what the artist is capable, expanding into some exquisitely-crafted, upbeat jazz/rock territory with style to spare.