Help us take OCR to the next level by supporting us on

Download MP3
6,076,422 bytes, 3:40, 218kbps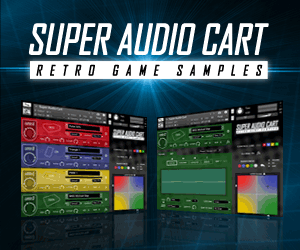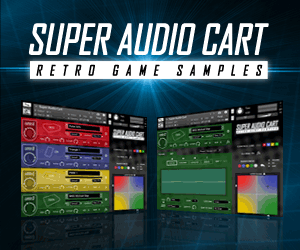 Let Brandon Strader serenade you with this mellow blues/folk waltz ballad from Random Encounter; he writes:
"I started with Church, discovered that the first part of Main Theme used the same key progression (C Major, G Major, D Minor, A Minor) so I threw on Main Theme for the ending. This song is named and the intro is in tribute to the band Camel.

0:00 - 0:36 = Organ fade-in intro, the source melody begins to play with max reverb then fades in volume until the reverb lowers to a normal amount and the volume is normalized
0:36 - 1:33 = Main melody / key progression from the source plays twice, second time with accompanying Mellotron Choir (much love for the Mellotrons)
1:34 - 2:09 = The second part of the Church source, I had some trouble picking out the chords here, but you can hear the source prominently played on the piano. Much love for the Mellotron strings. <3
2:10 - END = Song finishes off with the lead melody and chord progression from MAIN THEME, and ends with solo piano/bass of Main Theme, with a tiny nod towards Dream Theater in the final couple notes.

There's no "blistering solo section", but I really love this kind of laid back bluesy vibe, and it's not meant to jump out and stab you in the face with its movements. I think it's very lovely, the middle section is a bit dark due to the chord changes but I've always liked the darker parts, especially in ballads, to stir that type of emotion in people."
I dig the simplicity & humility here; not overly eager to impress, not trying to razzle-dazzle anyone, just a comfortable, swaying groove, almost like some of the slower Cowboy Bebop tracks or the Paris, Texas (brilliant film) score. OA concurs:
"Pretty nice stuff in a style we don't hear often on OCR. It's a solid take on the sources, and ties them together pretty well. Nice laid back solo, and overall this has a nice live feel to it. One of my favorite tracks you've done."
halc was a little more reserved but came to the same conclusion:
"some evolution in the static choir and string sounds would have given this more life, but they sit nicely under the array of real instrumentation. I was digging the performances and the timing, while noticeable at points, wasn't as problematic as in some of your other subs and lends itself to the style. didn't get too crazy with the arrangement, but the adaptation and execution was strong, imo. nice job."
Seems like a good mix to drink whiskey or scotch to, assuming you're of legal age and temperamental persuasion. A live vocal or violin or pedal steel could have made this a downright stellar country-western tune, but sans such an element it remains an inviting, warm, & pleasant mix that gave the album some variety with a much softer side.