ReMix:

Mega Man "Cruise Control"
Help us take OCR to the next level by supporting us on

Download MP3
6,793,717 bytes, 3:45, 239kbps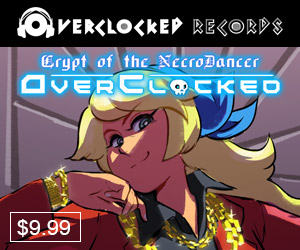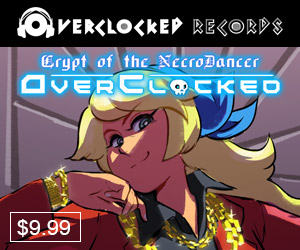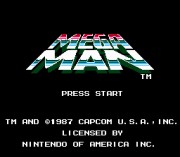 Fantastic reception to Milky Way Wishes - thanks to everyone for helping spread the word! In the midst of all that album release commotion & ruckus I'm happy to announce that judge, ReMixer, & father extraordinaire Nutritious and his wife welcomed another member into their family with the birth of a baby girl!! Congratulations are certainly in order, so it's time for some non-Kirby mixpost action with this Mega Man 1 & 5 rock arrangement that WillRock also chipped in on. Justin writes:
"This mix was created as part of the 2011 Wily Castle Remix Gauntlet competition. As my third go around for the napalm man theme in this competition, I was trying to get a fresh take on the theme that stood out from my other two. With Willrock backing me up as a teammate here, I decided to go for a similar style to my Retro City Rampage submission - which was sort of a rock orchestra style in the vein of the Ironman movie soundtracks.

With only one week to complete the track, and that week being the week of Christmas, time was really tight for both of us. I quickly tracked the two main themes I wanted and sent over the parts to Mr. Harby to lay down the main guitar riffs. Once he sent those back, I fleshed out the rest of the track as quickly as I could - well into the early morning hours the night before it was due (much to the rightful chagrin of my wife as we had a long drive the next day :) ).

Source breakdown:

:23 - 1:31 MM1
1:32 - 1:53 MM5 main riff
2:07 - 2:33 MM5 b section
2:37 - 3:00 MM1
3:01 - 3:22 MM5 main riff"
Rockin' stuff, but I like that Justin also takes the time to show off some nice cinematic, industrial soundscape work in the downbeat section at 2'06" - if you listen to either section in isolation, you'll wonder how on earth he fit both into the same arrangement, but the transitions are handled very deftly & the whole thing flows. This type of presentation almost downplays the original melodies for more of an energy-infused experience, but they're still easy to pick out, and the soloing that Will contributes makes for a nice build-up & climax towards the end. High-octane stuff that continues in the same vein as Justin's RCR collab w/ OA - props for another epic rock jam, and congratulations to BOTH Medfords on the new addition to their formidable clan!