ReMix:

Deus Ex "Human Soldier"
Help us take OCR to the next level by supporting us on

Download MP3
7,224,829 bytes, 4:02, 236kbps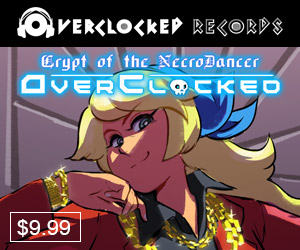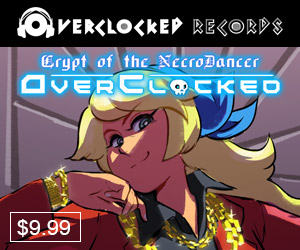 Next up is halc with an upbeat, additive electronica Deus Ex mix that wraps some original material inside 'UNATCO' for a more liberal mix that still significantly employs the source & blends some house & dubstep elements w/ Drew's chip sound:
"I love the subtlety and simplicity of the "UNATCO" theme, so trying my hand at a somewhat minimalistic house arrangement seemed obvious at the time.The beginning to 1:45 is :23-:57 of the source (the arpeggiating line, bassline and chords). 1:46-2:29 is :58-1:09 of the source (this is when the motif from :01 of "UNATCO" enters; also note the bass fill at 2:28 is supposed to be the little three-note fill at :32 in the source). 2:30 to the end is 1:20-1:32 of the source with an original melody (note the chords).

There is pretty much source the entire song, it just seems slightly marginalized due to the fact that the original song has like zero melodies, and I more or less just added my own on top. Should be plenty over 50% either way. The original track has a ton of variation, but not much of a lead melody, so I added a few of my own over the ever-evolving groove... it was definitely a fun source to work with. Enjoy!"
The track intros with a general layer & build affair as the groove is established and developed, with a faster, more four-on-the-floor orientation that what I'm used to hearing from Drew, but still quite cool. Things break down circa 2'00" where some wobbles show up to the party & we switch to a half-tempo beat before picking back up @ 2'30". Everything is quite precise and exact, and I like the attention to panning & filling out the spectrum. While this mix had some crits from diehard purists on the DX FB page for whom it was too much of a departure from the source, I think halc put something together that offers a completely different take on one of the game's iconic themes, and refashions it rather successfully into a pulsing, energetic incarnation!