Download MP3
3,807,232 bytes, 3:07, 160kbps

Play Preview
Streaming preview on YouTube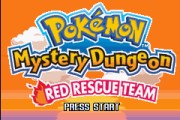 TGH revisits his favorite dungeon yet again, but this time the story's a little different, as this is Jamison's first solo piano ReMix:
"Not much to say about this really. I got some pretty strong inspiration for this from a video I found on youtube. I love the original, and from watching this came the thought that the only way the original could POSSIBLY be any more emotional is if it were simplified. QUEUE PIANO. It's still not as emotional, but one can try... right??"
A far cry from the artist's previous (and quite good!) electronic arrangements, this is a lovely take on the source that's straightforward, humble, & emotive. OA summarized the judges' sentiments:
"A somewhat conservative approach, but there is sufficient variation throughout to really feel like it's your own. I do think more pronounced rubato would have really been the icing on this cupcake, but there are plenty of things to like here otherwise. There are some nice tempo changes, but the subtlety of them makes it harder to gauge. The piano sound is slightly nontraditional, but I really enjoyed the slow decay and rich low end. It doesn't take many risks, but between a simple and solid execution and a good source, I was enjoying this one."
Good stuff; not mind-blowing, and ultimately not as polished as Jamison's electronic work, but as an initial foray into the world of solo piano mixes & as an expressive, stripped-down take on the source tune, I think it works quite well.

Discussion:
Latest 5 comments/reviews; view the
complete thread
or
post your own
.
Can't get enough of solo-piano ReMixes. Almost nothing touches the gorgeousness of a song played well on the old black and white keys. This ReMix is no exception. Beautiful sound and great production behind the whole thing. Picking up the melody and giving it more speed near the end was fantastic. Well done.
- Crulex on June 25, 2013
For the day when TheGuitahHeroe single-handedly releases the entire remixed album for Pokemon Mystery Dungeon Red/Blue Mystery Team. Fingers crossed.
Very well done. A little short for my tastes, but 'Run Away' is an excellent piece in itself, and this remix does it justice.
Speaking of which, is 'Run Away' related to songs like 'Temporal Tower' and 'Primal Dialga Battle'?
- BlackRazgriz on June 22, 2013
Great mix, don't know the original but it was really nice.
- Genoism on June 19, 2013
I think I would have liked a little longer release setting on all the notes and some more progressive harmonies (like at 2:27), but other than that, it sounds pretty good.
@Nutritious: I actually think 0:30 sounds a little bit like Chrono Cross's "Reminiscence".
- timaeus222 on June 19, 2013
What did you think? Post your opinion of this ReMix.
- djpretzel on June 19, 2013