Help us take OCR to the next level by supporting us on

Download MP3
8,345,652 bytes, 3:54, 283kbps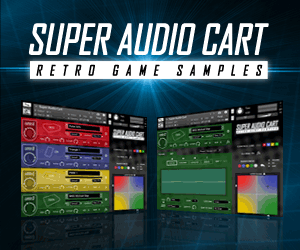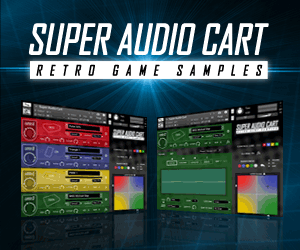 Happy 4th of July to our visitors in the USA!!

We hope you're enjoying Final Fantasy VI: Balance and Ruin - the response so far has been fantastic & we really appreciate the feedback and support!
We're still responding to an "Ask Me Anything" (AMA) we just launched over on Reddit - ask us a question & we'll do our best to respond!!
You'll be seeing more FF6 in the not-too-distant future, but for now it's time to take a break and rock out with some good ole-fashioned SF2, and what could be more American (or "Murkan") than Guile? Not only does he go with everything, he's got the US of A's flag tatooed right on his shoulder, lest you doubt his patriotism!! Or perhaps it's Schala that goes with everything? Brandon questions his arranging practices:
"Huge thanks to Sixto for re-amping the guitars for me at the last second cause my stuff is all messed up. *_* At the time, my amp was getting interference from something. Didn't really set out with a goal in mind apart from making it rock, happened across a bit of a "techno metal" area with the synths and really liked it, and everything just fell into place very nicely. Ugh, I also put Schala in this mix too. Why do I keep doing it?"
If he doesn't know, it's a fair bet we don't, but I'm not too worried. Production is aggressive & in-your-face, but I really like the blend of rock and Japanese instrumentation, and while these are familiar melodies, the way Brandon has modified them & layered them is quite creative; I really feel like he's been thinking outside the box with his arrangements lately, making some very interesting ideas work, and this is no exception. While it's still mixed a little on the loud side, judges stood behind this revision as being a substantive improvement from the previous incarnation; Vinnie writes:
"I find it humorous that I got way more behind this with the Chun-Li parts largely marginalized. My big beef with the last version was that those parts were getting in the way. In this version, Guile takes the center stage for most of the song with the Chun-Li riff adding some texture that isn't even that obvious unless you're listening for it. The important thing is it works. Definitely in a YES state now, great job fixing this one up."
Always nice to hear SF2 themes handled in a new way, and this mix is perfect for some (late-breaking) fireworks to light up your fourth; good stuff from Brandon, who keeps the mixes coming but thankfully still takes the time to revise & polish them where needed! Murka!