ReMix:

Ico 'Take My Hand'

Download MP3
6,438,109 bytes, 4:03, 209kbps

Play Preview
Streaming preview on YouTube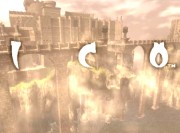 Nerdapalooza is THIS WEEKEND!!
OverClocked University will be playing, along with posted ReMixers Benjamin Briggs, brentalfloss, and The OneUps, as well as THEY MIGHT BE GIANTS (omg) and many other badass acts! If you're in Orlando or anywhere proximate you should definitely go!! Exclamation points!!
To celebrate what is sure to be another fine performance by OCU this weekend, we've got another kickin' rock mix of theirs, from PS2 classic Ico; OA writes:
"I was working on an Ico arrangement for OCU for a little while, and then remembered the incredible arrangement notMe had subbed a year or so prior. He wasn't interested in revisiting the source, so I asked if I could use some ideas from his track and make it a collaboration. I thought it was just too good to not be heard. Of course, in the transition, it it GOT SCHOOLED, and rocked up a good deal, but listening closely you'll hear a lot of parallels to "Day Dreamer." Less a daydream and more an exciting adventure, but still a lot is similar.

To finish it off, Stevo recorded a beautiful intro, and added the perfect pad sound to the breakdown near the end. I love this track!"
So do I; upbeat, positive energy with some grit to the guitar but still a rock/pop mentality to the overall aesthetic, this is a toe-tappin' jam that really capitalizes on those triplets in the main melodic motif. Very cool that notMe was amenable to his original arrangement being retooled in this fashion - it's not the traditional, more active model for a collaboration, but it's worked before on many excellent mixes, casting the original arrangement in a new light & reaching new ears in the process. Stevo's contributions in the intro not only help set the stage, but also add variety and structure, and the overall track is a tight, coherent, & vibrant homage to a great OST!!

Discussion:
Latest 8 comments/reviews; view the
complete thread
or
post your own
.
I was hooked on the first note.
- Thin Crust on October 21, 2013
Has a lot of sweet pep in it, and it makes for a pretty awesome rocking ReMix. Amazing work you guys.
- Crulex on October 18, 2013
Pretty fun arrangement! Nice job creating a peppy and vibrant atmosphere!
- timaeus222 on October 17, 2013
YES! YES! YES! I posted this to GAME Expo's facebook page immediately when I realized what tune you had remixed. We've played this tune in the past but I've never thought of hearing it with so much pizzazz. Excellent work.
- Melodious Punk on October 16, 2013
Almost a decade since the last Ico mix, and definitely a decade since this theme was arranged. Nice work from all of OCU on this, and notMe for providing ideas and inspiration from his older arrangement [which was sweeeeet, he should still tweak it. :'-( ].
- Liontamer on October 16, 2013
Respect for making a remix of this game. It definitely deserves more love. A very nice upbeat rocking rendition of a pretty understated tune, and I can certainly dig it.
- Amayirot Akago on October 16, 2013
What did you think? Post your opinion of this ReMix.
- djpretzel on October 16, 2013