Help us take OCR to the next level by supporting us on

Download MP3
5,470,482 bytes, 3:06, 232kbps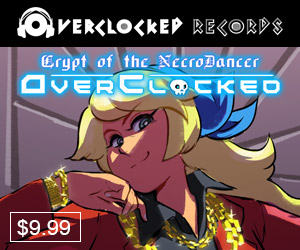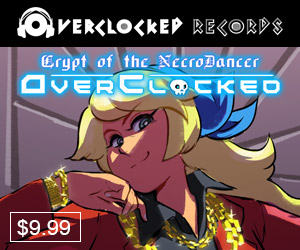 MERRY XMAS!! Here to celebrate the holidays in style is Blue Magic (Damon Campbell), with his third mixpost of the year & ninth overall, offering up a tasty wintry jazz/funk/pop arrangement of POKEMANZ from The Eevee EP:
"This remix is part of the Pokemon Diamond/Pearl project that is directed by Theory of N. If this remix is acceptable, I ask that it gets posted around Christmas time, since it sorta has a holiday vibe to it. However, I do understand if that's not possible. This mix is a chill/uplifting piece, mainly inspired by my daughter. I was actually pictured her and my dog playing in the snow together as I made it (even though she has never seen snow before). I honestly can't think of much to say about this mix. I'm striving to make remixes that outdoes the last one I made in terms of creativity and overall quality, and with that in mind, I feel that this one is definitely my best mix yet."
As the father of a six-day old daughter, I got a little misty reading that description :) Bass has a nice rhythm & range to it, and I really like how the major-key intonation takes time to develop, with the initial structure sounding jazzier but eventually building into more of a sugary, pop/carol vibe. OA writes:
"Nice textures in this, and the bass and drums have a really nice groove together; the synch keeps the main hook present throughout, while the rest is expanded upon. The sounds fit really nicely together, and the overall mood was classy. It has a bit of a winter vibe and an uplifting mood, which makes it really nice to listen to."
We went a little out of sequence to post this one, so we've also got our first judgequote™ from Chimpazilla:

"Great vibe going on here! Plenty of source and fun personalization. I agree about the samples, strings and piano in particular are thin and stabby, but the writing is dynamite. Yeah, drum kit could be better too. Fantastic arrangement though, really nice track. I love the synth lead at 1:21, and the soloing at 1:40 also. I feel like the ending didn't really need to fade... it could just have ended on that last cool chord... but that's a super minor nitpick."
Pretty much; you could ding this on production here and there, but the cumulative dings wouldn't add up to a dent in the overall mix, which focuses on an intelligent & uplifting arrangement and suits the holiday season like a glove or a warm mitten! Congrats to Damon on another excellent mix and one of his most creative arrangements yet, and happy holidays to all, regardless of faith, culture, or tradition, from all of us at OC ReMix!