ReMix:

Mega Man 9 "Mega Blocked"
Help us take OCR to the next level by supporting us on

Download MP3
6,123,051 bytes, 4:12, 192kbps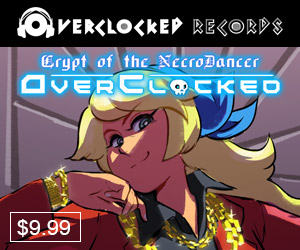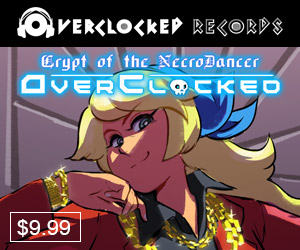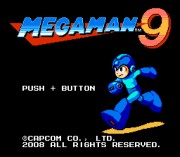 Concrete Man really got SERVED - after being omitted from our Mega Man 9 album, Shariq made sure he got a mini-album all to himself, and the results have been rather awesome. This lofi jam from DaMonz took several revisions from its EP incarnation to pass the judges panel, but the result is a syncopated, searing, & downright raucous synth-rock jam:
"OKAY. Now I'm serious. Like, real serious. I've given a huge boost on improving my production skills these last months, and I think it's really starting to pay off. Here's a much cleaner, clarified mix, boosted drums, reviewed sound design. And of course, I fixed the panning issues. :)

Big thanks to Sébastien too, he recorded the guitar tracks in literally no time, and provided great help with the EQ work and other production tweaks. A lot of credit goes to Sébastien for fixing the levels and some of the panning problems. And WillRock gave me tons of awesome feedback to help me get better. Thanks, guys. :D"
SO GLAD Emery took the time to polish this up, because it's really a FUN track, and the revisions were time well spent, resulting in a version of the track that I think delivers on his vision. Vig writes:
"Cool sonics, you do lo-fi pretty well. The arrangement is pretty conservative. Much of the time it sounds like what the original would have sounded like without the 8-bit limitation. However, the adaptation is done very well, and various melodic flourishes do push it out of the range of what I would call a straight-up cover."
halc adds:
"this track does a great job of using simple waves and samples to good effect. there's a certain spareseness to the soundscape at times, but it's not really a bother to me. surprising how chilled out this song makes me feel despite the high tempo and guitar stylings later in the track. awesome solo sequencing, your stuff definitely has a noticeable WillRock influence."
Hey, from my perspective, the more folks WillRock influences, the better :) The comparison is legit, but can only be construed as a compliment, and while Jesse makes a valid point that the arrangement doesn't color too much outside the lines, there's still enough augmentation & finesse in the execution to differentiate the mix. Highly energetic work with some creative rhythmic components - this is some fast-moving, very agile concrete, to be sure. Great stuff from DaMonz, who over several revisions has finally arrived at a definitive & inspired version of his arrangement!