Help us take OCR to the next level by supporting us on

Download MP3
5,930,929 bytes, 4:04, 192kbps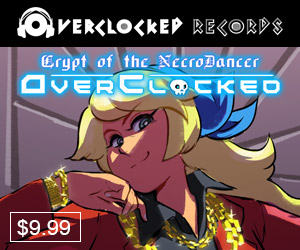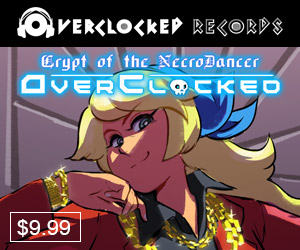 Newcomer mXenon (Steve Polak) gives us our first Kirby Super Star Ultra mix that's just MEAN, man - evil, completely unrelenting metal of the skull-splitting, pit-moshing, extraordinarily-rude variety. I should also add "dramatically-panned" to that list of hyphenated descriptors, as one thing you'll notice, especially with headphones, is that some of the guitar riffs here are stylistically panned hard right. You'll also probably notice (it's hard to miss) that this mix is LOUD, and has plenty of spastic change-ups. If you were being electrocuted AND having a seizure AND trying to twerk at the SAME TIME, you'd be approximating the listening sensation through interpretive dance. This is the type of music you play to make adults go away, children cry, or illegally-detained terrorism suspects break. There's a quietish section @ 2'02" that's spooky-calm when compared to the feeding frenzy that surrounds it, but other than that, you're not gonna get much of a break, or much sympathy. That's my "SURGEON PRETZEL'S WARNING™," so don't say we didn't prepare you! Larry writes:
"Anyway, aside from the volume being set to ear-break and some questionable (but brief) panning, this... was... awesome. Great energy, great performances, and reasonably well mixed. Loud doesn't have to mean cluttered and indistinct, and it was nice to hear something \m/ where all the details can still be appreciated. Nice work, Steve!

Want something intense? It's right here."
Indeed it is; unapologetic, raw, and sonically apoplectic, this is a pretty hardcore debut for mXenon that you certainly have to be in the right mood for, but which has a ton of energy, rage, & power. Not for the faint of heart!