Help us take OCR to the next level by supporting us on

Download MP3
8,051,364 bytes, 5:32, 192kbps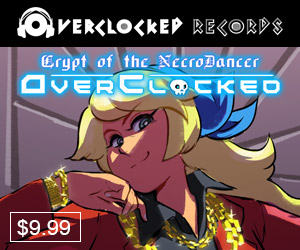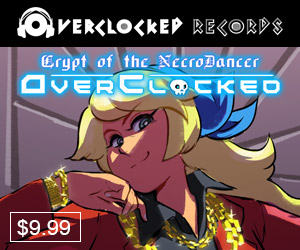 Up next we've got Avaris with a gorgeous, enveloping chillout/ambient arrangement of Secret of Mana:
"This is on my all-time favorite tracks for its simplicity and beauty. You can melt away in the minimalist nature of the melody and chords. My goal was to make an arrangement that added a bit of pacing but enhanced the mood of the original. There is heavy use of layered vocals and Mellotron sounds to achieve this dirty but serene soundscape.

To help with the overall pacing of the track, the entire first section is in half time. Subtle orchestral writings along with percussion variations were used throughout to help adjust energy levels. I used a heavy sustained bass throughout to give the complex rhythms room to breathe. Given the usage of vocals and the context of the track in game, I thought "Mother" would be an appropriate title for the arrangement. I hope the track invokes some nostalgia for the SoM enthusiasts. :)"
Really cool stuff; bass stays out of the way and just creates this low, warm root that all the wonderful ethereal textures & distinct pads grow out of, while various percussive bits flitter about. It feels very much like a living thing, growing and changing, complex yet whole. Appropriate, given the game/source :) Larry writes:
"Shaun kept the arrangement laid back, retaining a similar mood and elegance compared to Kikuta's original, all despite changing up the instrumentation and textures. This one's a really strong example of a structurally conservative piece that's nonetheless personalized well by the arranger, with Shaun's original percussion at 1:26 added depth, pacing, and movement, for example.

If you also want a good example of a longer piece that keeps things fresh through very subtle yet meaningful dynamics changes to the textures, this is straight from the textbook. The change-ups in the intensity of the percussion, padding, and instrumental combination all flowed smoothly and seamlessly for an evolving listen. Much like his awesome Final Fantasy XII debut 'The Winds of Inishmore', I thought this was serene. :-)"
Rewarding both relaxed, zen-out, background listening and more attentive/active focus, Avaris did a great job building a soundscape that complements the source, weaving the original melody into a new organism that is quite familiar, yet of a descendent species. Inviting stuff that's comforting and exploratory; always great to hear more from Shaun!