ReMix:

Shuttle Rush "Groovin' Through the Cosmos"
Help us take OCR to the next level by supporting us on

Download MP3
4,691,968 bytes, 3:07, 198kbps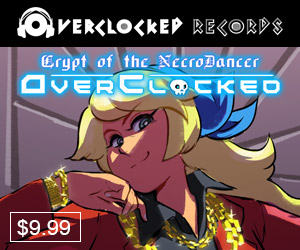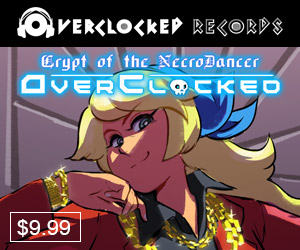 More Shuttle Rush from the arrange album we recently published; this time we've got Amphibious with a super-plush jazz/funk jam that highlights slick synths, has a cute little Casio VL-Tone percussive bit in the drum part, and throws in some stutter-fx & lo-fi DSP to mix things up a bit. Shuttle Rush composer Emery Monzerol writes:
"I am very, very happy that Jordan chose to arrange this track! I didn't know it at first, but now I think he was the best candidate to make something really interesting by contrasting with the original. I was expecting such a nice groovy feel, but I didn't think it would work out so well!

Classic Amphibious Rhodes keys set the stage for a smooth ambiance, and even with such a different approach, we can constantly recognize the original throughout the arrangement, but with a whole new color set. Serious props to Jordan for pulling this off!"
I must say, that is a VERY nice EP that introduces the ReMix; depth, character, silkiness... you can almost taste it, and that's a good thing since it owns the first fifteen seconds or so. Bass & drums enter soon after, followed by synth lead; first real curveball is at 1'09" when a stutter is applied, which you don't hear all that often in the genre/style, and adds some modernization to the feel. But what about that bass? Let's talk about that bass... it certainly does keep itself busy, often moving around more than the lead melody, and it's definitely one funky customer; like the pissed-on rug from The Big Lebowski, it really ties the room together, and that's a compliment. Larry writes:
"Emery's original track has a nice brisk pace and great energy, and I continue to be impressed by his 9-bit chops throughout the Shuttle Rush OST, an album that's definitely worth the pickup. Amphibious did a nice job "smooving" this out, and it's easy to relax and get lost in the mellow vibe here. I loved the slightly more aggressive edge to that 16-bit-style lead at 1:31 for the throwback; it's bugging me I can't remember what games used that sound, but someone'll remember it more vividly (I gots to KNOW!). Also, it's easily overlooked, but I really love the slight dropoff from 2:16-2:34 along with the change in the perc pattern. All throughout, Jordan's detail work was so important both in the groove locking together and the piece subtly staying busy & evolving. Very, very nice."
Smoov indeed; if you haven't checked out Shuttle Rush (the game, the OST, OR the arrange album), this should help persuade you that it'll be time well spent. Classy, funky, & altogether delicious work from Amphibious!
A-RoN
on 2014-12-24 09:07:24