Help us take OCR to the next level by supporting us on

Download MP3
8,775,574 bytes, 6:03, 192kbps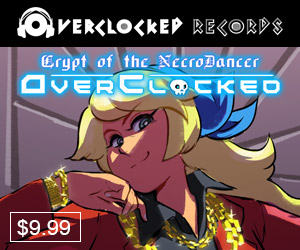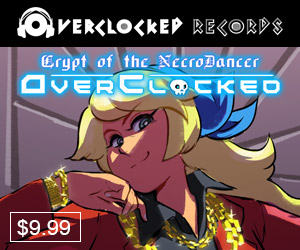 Back from MAGFest! Great year, best since M5 for me; although Larry couldn't make it, I still spent more time at the con, talked to more people, worked in some Third Strike with Tuesday, and generally had a blast! Now back to our regularly scheduled programming! When Nostalvania debuted last year with the appropriately-titled Ocarina of Time ReMix "A Royal Appearance," the second-best thing to the mix itself was the confirmation that there'd be more to come. After that, he took a trip to Thailand to get jazzy with Sagat, as several others have done, which also yielded great results. Now he's back and it's time for MORE OOT, as he returns to Zelda with a mix that, while titled somewhat ominously, is actually a relatively mellow jazz solo piano arrangement that oscillates between gorgeous and swaggy with grace & style:
"This is a jazz solo-piano arrangement of the Hyrule Castle town theme and the Kokiri Forest song. I hope you like it. I used my Roland digital piano and Cubase 7 Artist. Here is a source breakdown:

0:00-0:47 - Intro (Variation of the Hyrule Castle town theme)
0:48-1:31 - Town
1:32-1:52 - Kokiri Forest (B part)
1:53-2:25 - Kokiri (A part)
2:25-3:15 - Town
3:16-3:43 - Interlude (Var. of town theme)
3:44-4:03 - Town
4:04-4:14 - Kokiri (B)
4:15-4:56 - Kokiri (A)
4:57-5:20 - Town
5:20-6:04 - Ending"
The last few notes also feel like a reference to the title theme, at least to me... intentional? At any rate, Markus really has a strong grasp on how to structure things, keep them flowing, and most interestingly, how to switch from poignant/beautiful passages to jazzier, more flamboyant stuff seamlessly & naturally. Chimpazilla writes:
"Wow, Markus can really play piano. I just love listening to his jazzy, lounge-friendly interpretations of Zelda music. (It doesn't hurt that I love the Zelda games more than any other game ever in the history of video games.) I'm always impressed by how easily Markus interweaves the themes to create a cohesive whole, with lovely interpretations and fitting transitions. In this mix, Markus has done a rather unique job of making both Castle Town and Kokiri fit into a 6/8 time signature. The piano tone is lovely. Another winner here! Keep them coming, Markus. :-)"
What she said ;) Markus has a distinct style, and each new mix gives us more of a feel for that flavor; great stuff.