ReMix:

La-Mulana "Sakit Chills Out"
Help us take OCR to the next level by supporting us on

Download MP3
5,373,952 bytes, 3:41, 192kbps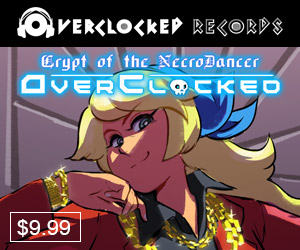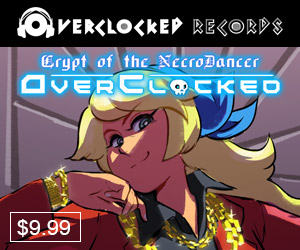 From Hylian Lemon comes our first ReMix of "old-school hard" platformer La-Mulana, originally released for Windows in 2005 and more recently & visibly remade for multiple platforms and a wider audience. Offering up a suspenseful, chiptune+ take on the original with a nice transition into swing time, Ben writes:
"As far as I can tell, no one has submitted anything from this game, so it's about time someone did! I started this arrangement in 2013 after playing the game for the first time, and the Kickstarter for La-Mulana 2 motivated me to finish. "Giant's Rage" and "Giant's Cry" are two of my favorite tracks from the game, and they're essentially based on the same motif (which is also used to introduce most bosses), so why not stick 'em together? And why not throw some swing in there for good measure? I kind of drew inspiration from both versions of both tracks.

This track was originally rejected for following too closely to the source for the first minute and a half. I've done some fiddling to personalize the melody, and here we are. No changes beyond the 1:26 mark. If someone reading this hasn't played the game, give it a look! It's hard, it's confusing, and it's a blast. I recommend the remake."
Palpable writes:
"This is my first time hearing both the sources and Ben's sub, and I'm impressed by everything. Ben took those creepy melodies and did a lot with them, and the swing transition was an unexpected but awesome detour. For such a dark melody, it seems like it could have been kind of silly to take it that way, but the mood of Ben's sub is pretty light and it fits perfectly. Great work!"
Liontamer adds:
"The core pattern at the foundation of this does sound super close, but there was enough personalization in the other writing to put this above the line arrangement-wise. Also a fan of the swung rhythms at 1:32, nice touch! The second half's intensity really kept the arrangement interesting throughout. Infectious stuff here!"
Ben's got his chip sounds down pat, and it's fun to see how creatively he uses them; transitioning to swing time is perhaps a trickier feat with more realistic instrumentation, but with this sound palette & some solid sequencing, he pulls it off quite naturally, and it becomes a highlight of the mix rather than a potential pitfall. Energetic stuff that conveys a sense of adventurous spelunking & spelunkerous adventuring - great to see Ben veer off the beaten path a bit and arrange an unmixed game, and while I haven't played it myself, this mix makes me want to!