ReMix:

Mega Man II "Miljoonamiehen muistelmat"
Help us take OCR to the next level by supporting us on

Download MP3
6,228,677 bytes, 3:44, 220kbps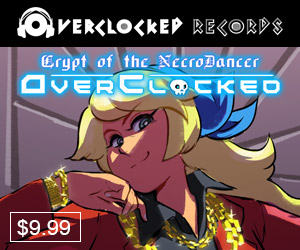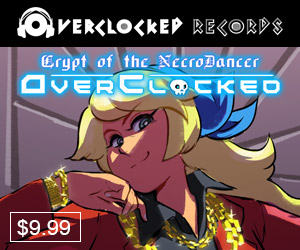 Eino Keskitalo contributed this relatively stripped-down, energetic rock arrangement of Mega Man II for the GB to our Legacy: Game Boy 25th Anniversary album
"This is another PRC tune I decided that the Game Boy EP project would motivate me to finish. This comes from the quite recent round number 270. I had won PRC268; I picked a theme from Death Rally for round 269... no mixes seemed to appear. As an incentive of sorts, I promised to make an entry for the next round. Yami won that round with a pretty sweet, mellow electronic tune and chose the title theme from Mega Man II.

I started early figuring out a couple of basslines, and when the finishing rush came about, I recall spending about a day recording bass, guitar and clavinet over copy-paste drums. It must have taken more than a day surely though, I just don't work that fast. All the feedback from the compo version was citing problematic structure & flow so I worked to fix that -- thanks to everyone who commented. Extra cheers to the round winner OneUp, who seems to have been a fan of this one.

Post-compo, I added two synth tracks from my Roland SH-201, padding it up a bit + replacing some of the constant guitar noodling. Pretty much everything apart from the drums was assembled from live takes, with lots of the usual editing & patching I do.

This was a very fun track to do, kind of back to alt/Finnish rock roots for me. Finishing it in time for the GB EP was a bit exhausting, but I'm happy I got it done. Thanks to Brandon & Alex for running the EP & giving direction. Especially, thanks to Brandon for the idea to slap some effects on the guitar here and there. And, as always, many thanks to my fiancée Pirjo for insight & support! She remarked that this sounds much like our old band, Claudius, which was a surprise to me, but it's true. Back to roots indeed."
While not quite garage, there's a rawness to this that vaguely reminds me of The Strokes, who I love. I like the let's-get-down-to-business intro, the oscillation between forward momentum & a swaying reluctance, and the general fashion in which each part is clean, decipherable, perhaps a little rough around the edges, but always full of character. Emunator writes:
"Another cool, crunchy guitar/synth jam from Eino! I find your stuff growing on me with each successive listen. Although your tracks generally seem pretty texturally straightforward to me at first listen, there's a deceptive amount of craft and detail that goes into each arrangement that makes them enjoyable. This track is no different. Love the use of distortion effects and lead guitar tone. I feel like your guitar work is outshining the synths in terms of expressiveness, but they fit pretty nicely regardless."
Wes nailed it; really glad Legacy gave us a ton of Game Boy ReMixes, since the system has a goldmine of amazing music that doesn't get enough attention, and glad that Eino put together his own distinct take on MMII for it!