ReMix:

Contra "Aliens in My Waterfall!"
Help us take OCR to the next level by supporting us on

Download MP3
6,095,155 bytes, 3:19, 242kbps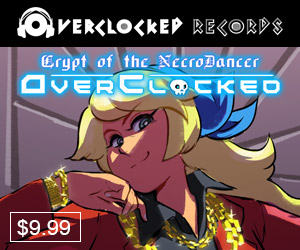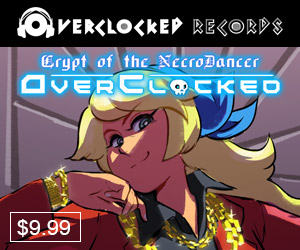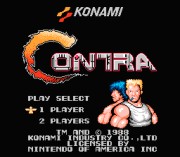 "Aliens in MY waterfall?!?! It's more likely than you think..."
It's been over eight years since our last ReMix of Contra, from goat. Crazy, eh? Jorito (Jorrith Schaap) & his powerful posse of collaborators are here to change all that with an action-packed symphonic rock adventure:
"For years, the music from Konami's Contra waterfall theme has been stuck in my head and I thought it deserved a remix. Of course, there are plenty of rock/metal Contra covers around already, so I decided to do things a bit differently.

A few months ago, I finally found the time and inspiration to actually do something with this track, so I fired up my DAW and some orchestral patches and started working on it. I'm not much of an orchestrator, but I like combining different genres and thought injecting a bit of rock would be a good idea.

After a few WIPs, I offered a demo link to some people at #ocrwip. Ivan Hakštok liked it and offered to play the rhythm guitar. A bit later, I found some nice drum videos by Erik Vreven and asked him to play in the drums. Finally, deciding it needed a bit more climatic ending, I added in a MIDI lead guitar, decided a real guitar would immensely improve things, and asked Sixto if he would play a bit of lead guitar.

So there you have it, a full-on rock/orchestral take on Contra's waterfall theme combined with some (not so) subtle references to the level 1 "Jungle" theme in the calmer parts of the song, featuring the following guest contributors:

Also a big shout-out to timaeus222, who lent me his ears for mixing stuff (and created an alternative mix that I didn't end up using :P)."
There are still some EQ, balance, and instrumentation issues present, where brass in particular comes through a little thin & more overall oomph would have helped certain passages, but there are also a lot of highlights, good variety & creativity, forward momentum, and some sweet shredding towards the end. Of this revised version, Liontamer writes:
"Other than that issue with the supporting brass mixing, the overall mixing is certainly much better. It's not ideal, but it's also nothing holding this piece back from passing now. Nice job heading to the Workshop for feedback and taking charge of this, Jorrith!"
Palpable had similar reservations, but ultimately felt the arrangement's creativity compensated:
"All I can say is, keep making arrangements this good, and in the future, keep working on making the production better."
Roger that; the ideas here are all solid & the energy/ambition are both present, just need to work on incorporating as much production feedback as possible! Solid stuff from Jorito that benefits from ace collaborating artists & an invigorating arrangement, bringing the original Contra back to the spotlight on OCR for the first time in a good while!