Help us take OCR to the next level by supporting us on

Download MP3
4,282,721 bytes, 2:32, 222kbps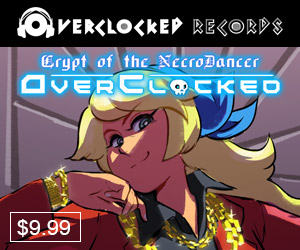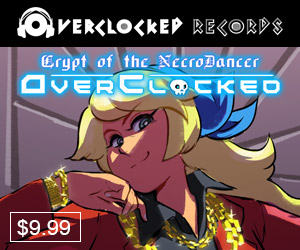 One last seasonal/holiday entry comes in the form of a peppy, sax-laden jazz/rock band arrangement of "Snow Mountain" from Super Mario 64, from newcomers LongBoxofChocolate (Trevor Burch, Daniel Perry, Aaron Schmitt) - Trevor writes:
"This track marks the revitalization of my ongoing project, LongBoxofChocolate. Although it started in early 2013, it has been plagued with half-baked ideas, technical limitations, and scheduling problems... until now. For our comeback (and first submission), I wanted to choose a simple tune that would showcase our improved recording techniques and new members. "Cool, Cool Mountain" was perfect, as I thought it was just begging to be led off with a sax trio. I made a quick adjustment for a solo section, and the rest of the arrangement basically wrote itself.

We are still finding our roles in the project and refining our process with every session, but I'm very happy with how this turned out. We hope to be putting out more content on a consistent basis, learning more and more as we go. Cheers! P.S. The name just comes from when Mario falls down the mountain and gets stuck in the snow, lol."
The closing cameo reminds me of Bill Murray singing at the end of Scrooged :) Gotta love the band/project name "LongBoxofChocolate" - literal meaning is good all on its own, plus it makes for a confusingly ambiguous euphemism. Nice hearing saxophone in a mixed/ensemble setting like this, especially the oompah baritone bass line. My brain really wants to misread this mix title with one less "R", and apparently great minds think alike; Chimpazilla writes:
"(Haha, my mind read the title of this song as "Frosty Bitches," omg that's hilarious.) This is great! The saxes are mixed too dry and upfront, but I'll live. Guitars sound great. Accordion! Nice performances all the way around. What a fun idea to arrange this source like this. I agree it's a great holiday mixpost, you even outro'd with some fa la la la la...."
Emunator adds:
"This is FUN! This is, admittedly, a very straightforward arrangement that I initially thought was too cover-ish, but the adaptation for sax trio and additional added harmonies nudge this over the bar, in my opinion. In addition, there's a great deal of emotion and expressiveness in the live instrument performances that, along with the solo section, lends plenty of character to the mix."
Great stuff, FUN (if short) stuff, seasonally appropriate, and I certainly hope to hear more from LBoC... in the meantime, stay frosty, britches!
Jakos
on 2015-12-29 17:22:40
Txai
on 2015-12-28 19:45:22