Help us take OCR to the next level by supporting us on

Download MP3
5,091,476 bytes, 3:29, 192kbps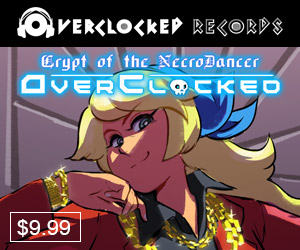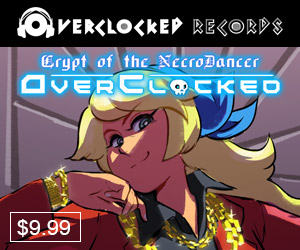 From the bonus tracks addendum to the Sonic Zone Remix Competition 2014 comes this collab that's primarily from DjjD (Jacob Diaz) but features a sweet solo from ectogemia (happy birthday!), putting a funkier & spunkier EDM spindash on the carnivalesque "Mystic Cave Zone" from Sonic 2 while retaining a lot of FM textures, particularly on dat bass; DjjD writes:
"Sup, OCR. I honestly thought I'd submitted this one a while back. When the SZRC 2014 competition was happening, I'd picked the source "Mystic Cave Zone," because I'd always had a fondness of this particular tune. One of the first remixes I'd heard was Beatdrop's "Strip Mine." So when I couldn't compete in the competition due to other obligations, I'd asked SuperiorX if I could submit a bonus track at the end of the competition. Thankfully, he agreed and I enlisted ectogemia for a solo, due to already having experience with the guy; he nailed it."
Larry Oji sums up his thoughts:
""Mystic Cave Zone" was certainly a standout theme when I was playing Sonic 2 back in the day 20+ years ago, so I'm always glad to hear fresh takes on it. There's never a dull or repetitive moment here with these textures, from the opening synths that sound born from the Genesis itself, to sweet comping by ecto from 1:32-2:09 with its own spooky 16-bit feel, to a bit more tension created by the bass synth and sparser sounds at 2:46 before the winddown. Jake worked out a pretty funky, quirky spin on this that sounds like a lot of fun, enhanced by Nathan, so dive in and get spunky! :-)"
Pretty much; always a fun source, has a certain swagger to it, and Jake's kept that intact along with much of the FM aesthetic while building up a shiny new structure around it. Nice 9-bitty bitcrush on the lowend, a sinister swing, ecto's phantasmagorical solo, and swagger to spare. Spunktastic, indeed!