Help us take OCR to the next level by supporting us on

Download MP3
9,390,165 bytes, 4:51, 256kbps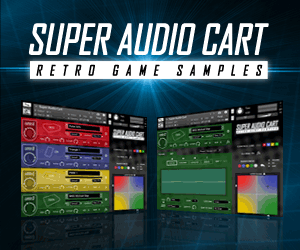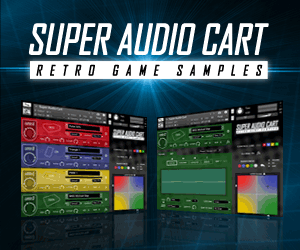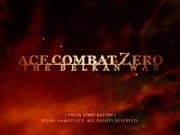 Brandon Strader takes to the skies with his 85th (!) ReMix, returning to the Ace Combat series with a high-octane rock jam with some nice acoustic components that later blossoms into something more orchestral:
"Hi! After hearing "The Limit," which was commissioned by TotalBiscuit, I was approached to make another Ace Combat remix, this time commissioned for 4Player Network and their series of GOTY videos.

I'm always intimidated by how much work a song like this is to cover, but I think it turned out amazing - there's even a callback to "The Limit" at 3:29 where it plays the melody from "The Liberation of Gracemeria." Definitely similarities between the 2 sources, but so much of a different flavor with the "Zero" theme to work in a lot of cool acoustic parts - including bongos that were recorded in 1 take. That was a really intense bongo performance. When I was done, I was like "Wow, that felt epic, I gotta use this take."

You rarely get that feeling with guitars. Unless you manage to actually record your fabled "perfect take," which is usually not what happens. ;)

Big thanks to Chris Davis for the remix request, and also for naming the song. About the title, he said, "Part of that particular Ace Combat's theme is the Knights of the Round Table wherein the knights themselves are the veritable ace pilots of the conflict. The track preceding "Zero" on the AC0 soundtrack is called "Morgan," named for Morgan le Fey who tried to kill King Arthur, which serves as the intro piece leading into "Zero" as it is the final boss battle of the game. As such, 'Guinevere' would fit perfectly."
Very cool; I'm not sure if INTENSE BONGO PERFORMANCE is ready to occupy the same legendary mindspace as RAD TIMBALE LICKS, but I'm at least open to the idea. Speaking of Danny B, congrats on his recent audio win at GDC for Crypt of the Necrodancer - rad, indeed! Brandon delivers another great arrangement in his more traditional, rock/acoustic instrumental vein, again incorporating orchestral/choral components to up the ante; while not overwhelmingly similar, I think it's safe to say that if you enjoyed "The Limit," you'll dig this as well. Nutritious writes:
"Another very cool mix from Brandon. Definitely channels some of the strong melody writing and progression of the original. Transition to the Spanish guitar is nicely handled. Though not actually an original idea as it's in the original, it was very cool to hear the rock elements later join in with it to hybridize the two distinct styles."
Jivemaster adds:
"Great production here Brandon - lots of changes in pace and mood throughout the mix, creative arrangement choices and clever integration of orchestral and guitar elements. Sections felt like they changed just when needed, and each part felt well mixed while maintaining a bit of a raw feel. The breakdown at the outro was welcome and well executed."
Ditto both comments; altogether uplifting, soaring work from Brandon which captures the epic scale of the source material while fully Straderizing the aesthetic & performance. Enjoy!