ReMix:

Shenmue "Having Risen, the Phoenix Stops for a Spot of Tea"
Help us take OCR to the next level by supporting us on

Download MP3
9,144,008 bytes, 5:43, 211kbps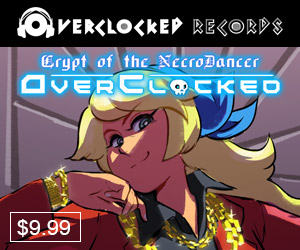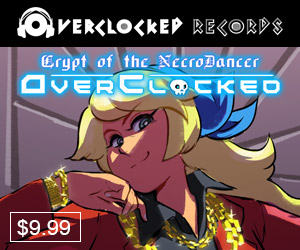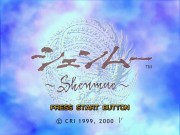 Shenmue, it's been too long! And of course, even if it was yesterday, it's *always* been too long since our last mixpost from the virtuosic Shnabubula (Samuel Ascher-Weiss), who treats us to one of the live solo piano performances he's been streaming lately:
"Another arrangement played live on the stream. Fridays for 8 hours, I take requests to learn a bunch of songs, then, 2 days later that Sunday, I perform them all. It's been a lot of fun and something I hope to continue to do for a long time. The streams are at http://hitbox.tv/shnabubula and the video of this performance is here: http://youtu.be/3lZTl3wmN8s.

Anyway, this is Shenmue, a game I really wanted to play back in the day and even moreso now that Shenmue III is being made - really hope there's some kind of Steam release or something. This was requested by OC ReMix's very own David Hsu, awesome guy and fantastic musician."
In addition to Shenmue III, there's been talk recently of the first two installments being remastered... exciting times. This lovely, flowing solo piano performance arranges the same piece that both Arkimedes and Reuben Kee (RIP) arranged many years ago; that was actually the first mix of Reuben's that we posted on the site, and it was also a piano arrangement, so this definitely brings back some memories for me. This is the more traditional side of Sam that he often applies to his solo piano work, so you won't find quirky/eccentric/bizarre production or arrangement elements, but you WILL find a gorgeous, expressive performance that ebbs & flows, with impeccable grace & timing. Judges weren't feeling the piano sound, and there may or may not be a few trivial flubs, but overall everyone agreed that the arrangement & performance are both sublime and easily carry the mix; DaMonz closed out the vote:
"I have to agree about the piano sound not being particularly great, but hot damn is Shnabubula amazing. "Genius" is a very appropriate qualifier. Superb arrangement and performance, as always."
Sam's been killing it on the keys lately, and you owe it to yourself to check out his streams & see for yourself what he's been up to. I'd also love to see him branch out & return to arranging for more elaborate instrumentation, but time is finite, and his piano work is stellar & mesmerizing to watch and/or hear. Great stuff!
Txai
on 2016-05-19 09:21:03