ReMix:

Final Fantasy IX "Filtering Through the Memories"
Help us take OCR to the next level by supporting us on

Download MP3
6,819,220 bytes, 4:25, 204kbps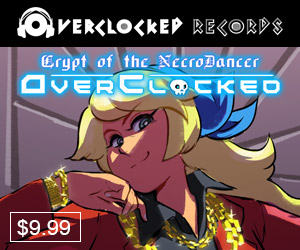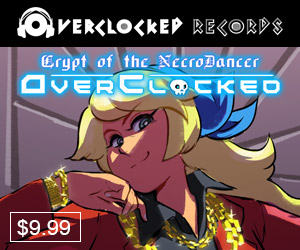 I was thrilled to see sephfire (Daniel Floyd) return to OCR with this contribution to Worlds Apart, an atmospheric downtempo/industrial take on "Memoria":
"Wow, I haven't done this in a while.

It bums me out that I don't really have time to remix anymore. Working and making Extra Credits tends to soak up every spare minute I can find. I was actually pretty resigned to the fact that I wouldn't be remixing again for a long time, but when I heard someone was starting a project for Final Fantasy IX - one of my favorite game soundtracks - I couldn't resist the urge to go back and do just one more. Hopefully, I haven't gotten too rusty since last time. :)

I don't know when I'll have time to come back to remixing, but I'll always be around. OCR is the first internet community I ever joined, and I've met too many awesome people to ever leave. This is home. So thanks for everything you guys do to keep this going!"
Collective awwwwwww ensues :) Mr. Floyd's gone on to help build an amazing community himself, and the energy he pours into EC shows in its thought-provoking, on-point commentary, giving the medium the respect & analysis it deserves; bravo. I can relate to hobbies getting in the way of mixing, but somewhat paradoxically, for me the hobby is running OCR. I don't think I've forgotten how to arrange just YET, but it's clear from this suspenseful, dark piece that Dan definitely hasn't; Larry Oji writes:
"This is a piece that Dan actually completed back in 2011 in the earlier development of Worlds Apart, so it's been waiting in the wings for quite awhile and has aged nicely. Professionally, so much has happened for Dan in the meantime, with Extra Credits becoming a trusted voice and catalyst for improvement in the video game industry, as well as his personal career success in animation for Pixar and game developers, so we're always honored to have him as part of the community going back even further than that. Like anyone who ends up moving on from major activity at OCR to other creative things, you're always a piece of the history here to help promote game music as an art form, so thank you for being a part of it!

For those of you out there new to OC ReMix or unaware that Daniel Floyd is also a talented musician, flip through his pieces here and get to know another non-chipmunk side of Dan, as he's had some great pieces including Mario Paint "Intense Color" with SGX, Shadow of the Colossus "Snowfall on Forbidden Lands" with his super-cool wife Carrie, and plenty more from Final Fantasy!

With his contribution to Worlds Apart, the source itself was already very airy, so the beats and synths in Dan's arrangement give "Memoria" added doses of movement and tension. I recognize that beat pattern at :37 from classic OC ReMixes by Ben Cousins ("Big Shell West Bristol") and Quinn Fox ("Boss Uniform") and it makes a nice foundation here in this ethereal expansion on the original song. As one example of good dynamic contrast, the strings at 2:43 worked beautifully to transition into some busier writing at 2:56, but the entire mix has a dark yet chill imagery as this piece subtly evolves and morphs throughout. If we never get another submission from Dan, he can rest easy knowing that he's now got 10 great mixes on OCR! :-)"
Very well said; the beat/break is indeed a familiar one, but it's given an expansive, tense environment to live in, here, and I love some of the edgier texture work with subtle distortion. This isn't about super-catchy melody-driven hooks; it builds a mood and then explores that mood, to a satisfying degree. While not particularly narrative, things still develop & change over time, but it's ultimately more about the atmosphere that this ReMix creates; great work from sephfire, who hopefully can find some time every few years to keep making music & keep those chops killer!