ReMix:

Shenmue "The Phoenix Rises"
Help us take OCR to the next level by supporting us on

Download MP3
6,817,069 bytes, 4:14, 212kbps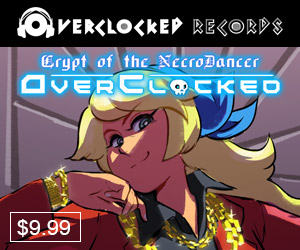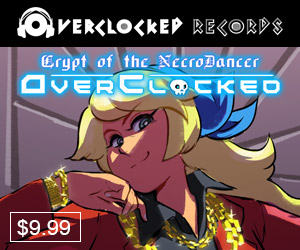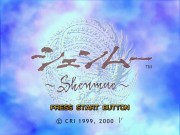 For #OCR03400 we've got an absolutely drop-dead gorgeous blend of orchestral & traditional Japanese instrumentation featured in this ReMix of several Shenmue themes from RoeTaKa (Alex Roe):
"So, E3 (2015) was pretty exciting, wasn't it? Sony pretty much won everything with its hat trick of reveals. The world went crazy for the reveal of the Final Fantasy VII remake, of course it did. But what really blew my mind was the Shenmue 3 reveal. Holy crap, it still gives me shivers. Shenmue 3 is actually happening. I still can't quite believe it, it's been a long time since gaming news has hit me so hard in the feels. I thought it would never happen and I backed that shit immediately. I was still so hyped over the next few days that I just had to do something about Shenmue. I had to get the hype out somehow, it was too much to contain, so I thought I'd whip up a remix, a medley of "Sedge Tree," "Sedge Flower" and "Nozomi's Confession"!

My first ever remix was actually from Shenmue back in 2004. It was really just a bad MIDI rip of "Nozomi's Confession" with terrible sounds. Yes, I submitted it. Yes, I got the form rejection letter. It was probably one of the first things I ever did with FL Studio since when I first got into making music I always wanted to get posted on OC ReMix. This remix is kind of a medley, it's also kinda similar to orchestral music from the soundtrack and orchestral album, but I just wanted to have a go at it and get all the Shenmue feel I had at the time. I think it's got its own vibe to it.

Shenmue 1 is one of the greatest games I've ever played and Shenmue 2 was just fantastic as well. I remember getting it on Christmas Day in 2000 and I was completely sucked into it. I hope to do this again in the near future... If you don't know anything about Shenmue you should totally check out this article here, and, if you do, it's a great read anyway! Thanks for listening!

P.S. I used to listen to "Dreaming While I Wake" all the time by Arkimedes, that was a good mix!"
I still do :) Alex's love for the soon-to-be-trilogy comes through in an emotive, epic arrangement that reminds me of when McVaffe ReMixed Okami and it was beautiful and stuff, too. Some deep harmonies going on at points here, but a dominant melodic presence from the beautifully sequenced leads takes the spotlight, especially with some of the legato slurs/bends...purdy. It's also cool that Alex comes back to Shenmue 10+ years later after it being his original, rejected submission to OCR; MUCH has changed since, and damn if he didn't (profoundly) up his game both from an arrangement & production perspective in the meantime. What a difference a few years can make! Emunator writes:
"RoeTaKa is undeniably a prolific musician whose meteoric output over the last year has been unmatched by just about anyone else. This track is particularly exciting for me, because it's one of the rare times we've gotten to hear Alex covering something outside of the Dark Souls franchise lately. The usual top-tier production and arrangement quality we've come to expect is still there, but the blend of Eastern instrumentation with classical orchestration and delicate treatment of Shenmue's signature melodies give this remix a particularly unique flavor. The level of emotion that flows through the arrangement makes this an instant standout amongst a very large catalog of high-quality submissions from RoeTaKa."
I agree; this is a *great* mix from Alex that stands out among a crowd of great mixes... definitely a treat for Shenmue fans, but generally anyone who loves deep, rich, expressive melodies and lush accompaniment. It's downright luxurious, and comes highly recommended!
Txai
on 2016-08-02 14:53:56