ReMix:

Undertale "Medium Funk"
Help us take OCR to the next level by supporting us on

Download MP3
7,879,801 bytes, 4:45, 219kbps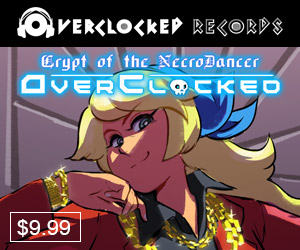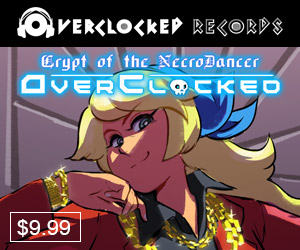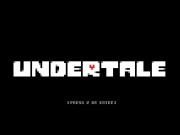 DrumUltimA (Doug Perry) loves him some Undertale! In addition to this solo mix AND a collab with Detective Tuesday we've got coming up shortly, Doug recently directed Materia Collective's gigantic new Undertale arrangement album, FALLEN. If you love Undertale like he loves Undertale, you should strongly consider buying it - 97 tracks for $15 is a pretty good value proposition. Of this funk/rock jam featuring Doug's formidable vibraphone prowess and a whole lot more, he writes:
"This was a real whirlwind of an arrangement for me. I came home from the gym and thought "I should do an arrangement of something from Undertale." I started trying to learn this theme, and about 24 hours later I was exporting my first take of the music video I made for it.

This was a fun project because it gave me a chance to play with some new equipment I haven't used all that much. This is the first track I've played V-Drums on, and the first really completed music video that I used my new camera to record.

Everything you hear was performed live, by me. Even the singing! That's being sung at pitch. ;) The drums are Shreddage Drums and the piano is Pearl Concert Grand, both by our own zircon's Impact Soundworks."

Instrumentation/gear:

Vibraphone (Musser M55)
Yamaha CP33 keyboard playing Pearl Concert Grand by Impact Soundworks
Roland V-Drums playing Shreddage Drums by Impact Soundworks
Roland Lucina Keytar (synth, bass)
9-Euro melodica I bought on the street in Germany
Bass, tenor, countertenor voices
All sticks and mallets used by Vic Firth
First off, while there are a ton of highlights and points of interest, kudos on the vocalizing - sounds great! And that melodica definitely justified its price tag, and then some. A variety & range of musical tools, in the hands of someone who unquestionably knows how to use them AND how to incorporate them all meaningfully into a single arrangement... impressive, expressive, and just overall very... pressive. Liontamer writes:
"While I'm not an Undertale player, I live in "Hotlanta", so that's close enough to Hotland to count. Before I'd known about Undertale, I actually first encountered the "CORE" variation of this song used in the Rumblemania 2 episode of Maffew's Botchamania, so I've got nothing but fond memories of "Another Medium" from messed up wrestling moves set to video game music!

As far as DrumUltimA's approach to the theme, just going the vibraphone route with it was a very creative choice, and Doug's voice work and whistling both earn respect as well. The verses on keytar and melodica (first done at :56) had a fun, rough sound that clicked surprisingly well and fit the funk approach nicely. The extended vibe soloing from 2:33-3:36 should hit anyone with a pulse in the right way. Along with strong bass work and an exciting drumkit to anchor this mix, I'm just pleasantly surprised hearing how well these (seemingly) disparate instruments piece together so effectively. Quite the funky tale! :-)"
Well said; while there are numerous funky bits, there's also a lot of beauty & reflection... this piece has some serious depth to it, made flesh, fun, & lyrical through an arsenal of instruments, each with its own distinct character, working in harmony. Great stuff, highly recommended, and be sure to check out FALLEN as well!