ReMix:

Doom "Army Worthy of Phobos"
Help us take OCR to the next level by supporting us on

Download MP3
9,205,139 bytes, 5:31, 221kbps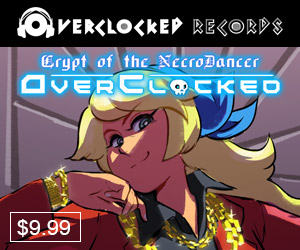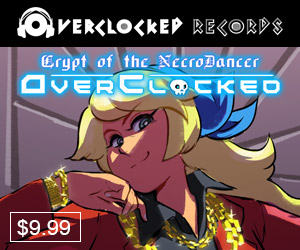 If the mix title didn't give it away, HeavenWraith (Antanas Palaitis) brings us an epic symphonic Doom ReMix inspired by the iconic music that Howard Shore composed for the Lord of the Rings films:
"So, about three months ago, I bought additional 8GB of RAM (now combined to a total of 16GB), and, to celebrate that, I decided to load a whole orchestra and write a remix. EWQL's reverb levels were quite intimidating at first, but with some stereo/EQ magic it ended up being serviceable.

It's probably very evident that the track is mostly inspired by Howard Shore, specifically his work on Lord of the Rings: Fellowship of the Ring soundtrack. It was quite challenging to pull off, as it is easier for me to make elaborate melodies/harmonies rather than menacing beats and creeping dissonant orchestra sections. However, while difficult, it was an interesting experience and very good practice."
I personally feel the ReMixer did a great job with contrasting dynamics and instrumentation that successfully apply Shore's LotR aesthetic to Prince's Doom source - you could guess the concept of the piece without any clues other than the audio itself. Judges varied on the arrangement being too liberal and the production actually having too MUCH contrast; the former criticism I can understand, the latter not as much. Gario kinda summed up my thoughts:
"I'm hearing a lot of dissent over the dynamic range from my fellow judges, but I must wholeheartedly disagree that this is a problem. This range of dynamics is quite normal for orchestral pieces of music that isn't written expressly as a soundtrack - without adjusting one's volume levels, go listen to some Mahler, Brahms, etc., and note just how quiet or how loud the music gets."
As an aside, Anna & I often use the title's LotR quote in completely random circumstances, e.g. "Build me a burrito bowl WORTHY of MORDOR!!!"... so I always smile a bit whenever I see it ;) DaMonz offers a helpful source breakdown and concurs on the dynamics:
0:23-1:20 melody on the harp and strings
1:27-1:32 melody on the brass
1:46-2:30 melody on the brass again
2:30-2:38 melody on the strings
3:00-3:20 evocative chords, but don't add to the count IMO
3:48-4:11 melody
4:55-5:24 melody (a bit drawn out)

"...I think the volume contrasts are appropriate, and don't seem like an issue to me. I think this is a very expressive package that tells an engaging story. The Howard Shore influences are definitely present, and I think it was a great idea that you executed quite well. I also think the low-end should have been toned down, and the reverb is arguably slightly too much, but they're not enough to bring this below the bar, in my humble opinion."
I think HeavenWraith gets a lot of mileage out of the EWQL library, here - I was actually surprised at the overall quality & blend, and while some of the brass parts might stick out a bit, nothing was pronounced enough to impact my enjoyment of the arrangement. Good use of anvils, horn rips, choral backing, too. Powerful, epic stuff that executes a good concept very effectively!