Help us take OCR to the next level by supporting us on

Download MP3
4,612,586 bytes, 3:09, 192kbps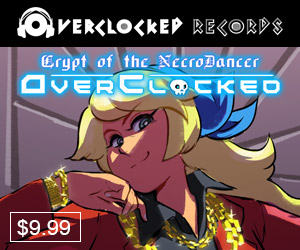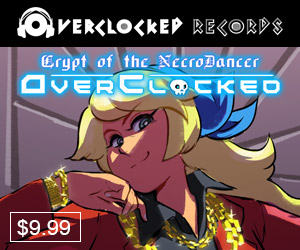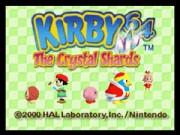 Newcomer glitchman161 (Daniel Garcia) sends us this pleasant, floating dnb arrangement of Kirby 64 that's quick on its feet but still feels rather serene & relaxing at the same time:
"This is my first submission to the site. A peaceful ambient theme remixed into upbeat drum 'n bass and something else... *hint hint* Believe it or not, the inspiration for this came from a dream I had with the world map screen in the game. o.o lol

I've been making music remixes on YouTube featuring Synthesia for quite some time and now I think it's time to share them with this community. I'll start with my latest and greatest stuff and work my way through the rest if I'm accepted. I also made a nice music video on my YouTube channel if you want to check it out. Nobody has made anything like this before! Hope you like it!!!"
At just over three minutes, this ReMix kinda breezes by, but if you stop & look a bit closer you'll appreciate the details Daniel has packed in. Liontamer writes:
"Nice soundscape to open things up; a touch muddy, but purposeful. Some of the instrumentation tilted towards the generic side, but the overall treatment and production of these sounds was solid. Smaller detail, but it's nice to hear breakbeats with a different style of drum samples (first used at :35 with filtering that gradually dropped by :53).

I liked how, even softly, there was almost always a line playing both the source melody and countermelody; the instrumentation and textures evolved constantly here, so there was never a dull moment. Very creative arranging, Daniel, and way to get a good deal of creative mileage with such a limited source! Welcome aboard!"
NutS adds:
"Pretty neat soundscape. Some of the synths were a bit peaky with the resonances in the mid-highs but I wouldn't say it was problematic. The beds of reverb don't get in the way of the cleanliness of the mix so that's good. The filtered bass playing the triplets around the middle section was a very cool break. You managed to do a lot to the drums to keep things interesting throughout using filtering, changeups, etc."
It's honestly just neat to see a dnb mix that's loud & has plenty of momentum but embraces a lighter, sugary melodic/harmonic aesthetic. Sweet debut from Daniel; hope there's more where this came from!