Tweet
Do you love the music of Final Fantasy?

Do you love the work of the legendary Nobuo Uematsu?

OF COURSE YOU DO!


Well, we at OC ReMix want to help right some wrongs on Facebook and give YOU the opportunity to win your choice of some major Uematsu-san swag courtesy of the amazing VGM concert series
Distant Worlds: music from FINAL FANTASY
, produced by Arnie Roth and AWR Music!
The wrong we need to right is simple.
Nobuo Uematsu has an OFFICIAL page on Facebook
with his company
Dog Ear Records
, but unofficial and imposter pages have over 100,000 fans altogether, while as of June 15th, 2011,
the REAL Uematsu-san only has LESS THAN 1,500 fans
.
Are you serious?!? :'-(
All of us, video game music fans all over the world, can't let it stay like this! So we recommend you LIKE the genuine Nobuo Uematsu on Facebook, correct this injustice FTW, and you have to post to OC ReMix to score the chance to win some incredible stuff from
Distant Worlds
!
The Rules! (Wark!)
1.
We recommend (NOT require) to LIKE ALL 3 of the Facebook pages of the folks putting together this contest, including Uematsu-san's official page:
•
http://on.fb.me/NobuoUematsuFB
•
http://facebook.com/ffdistantworlds
•
http://facebook.com/ocremix
2.
Go to
this thread on OC ReMix's forums
and
POST A MESSAGE IN THAT THREAD
indicating that you're a fan of Nobuo Uematsu, and are in it to win it! (
Register if you haven't already
, it's quick!) As long as you post something related to the contest, you've entered the contest simply by posting in that thread!
3.
Kick back and relax with some
OC ReMixes honoring Uematsu-san
! We at OC ReMix will randomly draw ONE lucky ZOMG winner during the weekend of Otakon, the biggest anime convention on the East Coast, July 29th, 2011! Will it be YOU?
The Prizes! (Kweh!)
The winner gets their choice of either one of these prizes courtesy of Nobuo Uematsu,
Distant Worlds
& AWR Music!
The VIP concert tickets!
You win 2 VIP tickets to ANY future
Distant Worlds
performance in the 2011-2012 schedule! Really, ANY SHOW from Los Angeles onward!
Make sure to buy your tickets now
! And if you already have regular tickets for the show you want, you get a major upgrade with TWO additional VIP tickets! Make sure to take care of your travel & accommodations and we'll make sure you get into the show, including the VIP meet-and-greet with
Distant Worlds
conductor & producer Arnie Roth AND the one, the only Nobuo Uematsu!
OR
The VIP music prize pack!
You win a copy of the
Distant Worlds: Returning Home
DVD performance emanating from Tokyo AND, the main event, you ALSO win autographed copies of BOTH official albums!
Distant Worlds I
&
Distant Worlds II
BOTH SIGNED by
Distant Worlds
conductor & producer Arnie Roth AND the man, the myth, the legend, Nobuo Uematsu! That's enough musical mako to power seven Gaias!
The deadline is early Friday, July 29th
right up until the moment we at OC ReMix randomly pick the winner! Feel free to LIKE the
OC ReMix
,
Distant Worlds
and
REAL Nobuo Uematsu
Facebook pages, then make sure you're
registered for the OCR forums
and
make that 1 post in the thread
to have your chance to win big!
Good luck! But what do you need luck for? This is DESTINY. A winner is you!
Can't wait to win? DON'T! Lock in your Distant Worlds tickets NOW!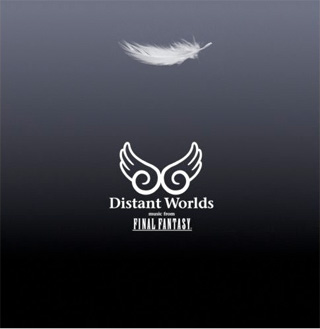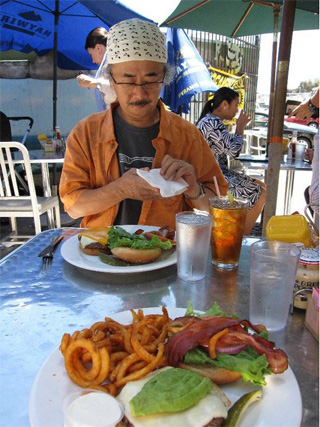 Enter for YOUR chance to meet Nobuo Uematsu!
Burgers & bacon not included. :-P

(This could be you.)
DISCLAIMER: This contest is in no way sponsored, endorsed or administered by, or associated with, Facebook. You are merely recommended to follow the official Nobuo Uematsu, OC ReMix and
Distant Worlds
pages. Entry is solely based on registering & posting on the OC ReMix forums. By registering for an OC ReMix forum account, you are providing email contact information to OverClocked ReMix, and not to Facebook.