ReMix:

Punch-Out!! "Little Mac's Confession"
Help us take OCR to the next level by supporting us on

Download MP3
4,334,965 bytes, 4:26, 128kbps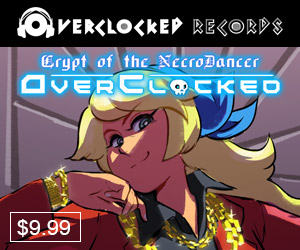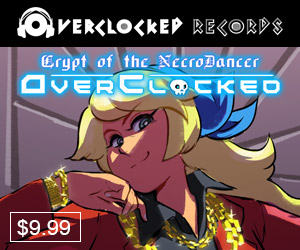 Oh wow. You are soooooooo going to download this. Elisabeth Pezouvanis, alias "Wire McQuaid" from Sweden, founder of Game Over, a band that does metal Nintendo covers with some AWESOME guitar playing AND amazing lyrics AND damn good singing as well sent me an email regarding this project of hers which has apparently been around for three years and which I'd never heard of. And dammit, people, when I heard this mix, I was liking it. Something fierce. As in it easily makes my top five, at least of the moment. As in stop reading my gibberish and grab it pronto. Beautiful guitar arpeggios floating in a spacious lo-fi sound soup with immaculate fret noise reverberating off into the distance might give you the wrong idea, as soon after - intro'd appropriately by a bell to signal the start of the fight - this mix TAKES OFF. Original lyrics rock, guy singing can actually sing, and there's vocal harmonizing to boot. Then they shout 'Punch Out!!' and there's a badass guitar solo. Dammit, I'm so psyched on this mix. These guys and gals rock hard and deserve worldwide attention and praise, and no, I'm not exaggerating. Tell your friends, tell your grandma, tell your next-door neighbor and anyone you can grab hold of for at least two minutes who doesn't call for help or police assistance. Visit their homepage and send them letters of adulation. (Exit Gushing Praise Mode). Seriously, this is a grade A+ mix that does everything right. Cheers and massive kudos to Elisabeth and the rest of the band for contributing this - I truly hope its appearance on OC ReMix brings them new fans and gets this excellent track out to as many people as possible.

Did I mention "wow"??