ANNUAL FUNDRAISER!! Help us take OCR to the next level by supporting us on
Sponsors: Bart Verbeek, Cynical Brit, Dave Oshry, From the Mind of Klink, Matt (aka Antidragon), Michael Beauchamp, TFBgaming, VinnyMac, Wesley "Bahamut" Cho... + hundreds of supporters! Thanks!!

Download MP3
2,608,710 bytes, 2:07, 160kbps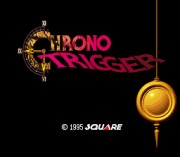 Nick van der Schilden, alias Saiko, gives us a great first ReMix, with some dern good Chrono Trigger techno that ain't Schala, but the singing mountain theme, and features some finger-lickin' good analog synth lead right off the bat. Mixing what's essentially a different instrumentation of the original piece with a similar feel together with some nice beats and a killer analog lead that holds everything together, this is brief and doesn't expand on the original arrangement in many ways, but that analog lead is killa and well-incorporated. Good, promising stuff from Saiko.