ANNUAL FUNDRAISER!! Help us take OCR to the next level by supporting us on
Sponsors: Bart Verbeek, Cynical Brit, Dave Oshry, From the Mind of Klink, Matt (aka Antidragon), Michael Beauchamp, TFBgaming, VinnyMac, Wesley "Bahamut" Cho... + hundreds of supporters! Thanks!!

Download MP3
3,467,264 bytes, 2:50, 160kbps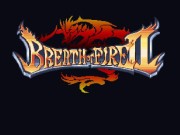 Well, these things happen. "Newcomer" Gman actually submitted a version of this so long ago it predates our judges panel and the newer email address for submissions, and thus it's taken over a rotation of the Earth around the Sun to see the light of day here on OCR. Ah, but as the eternal optimist (hopefully) in all of us might say, "better late than never" . . . This is some very upbeat, catchy techno dance that's anchored by a very liquid analog lead synth that's just quality. The arrangement intros with a very respectable orchestral sorta bit, but transforms into the high-energy, thumpin' 'tronica pretty early. Heavy kick, offbeat (mostly) bass, and a variety of convincing, high-quality analog synths (this is key) complete the sound. There's a good variety of breaks, additions, subtractions, builds, etc. that help fill up about three minutes at a pretty quick tempo. It would have been cool to mix it up a bit and through in an acoustic guitar solo or something more organic, for the variety/hybrid appeal, but what's here is solid and definitely works. The strength of the synth timbres used, and the way that strength is capitalized on, exposed, and "shown off", is what makes it a lot of fun. Plus the original lends itself well to the style. Nothing mind-blowing or genius in terms of innovation, just a good, rock-solid dance track done right. A big thanks to Gman for his patience, and for an impressive debut that was literally a year in the making. Recommended.