ReMix:

Secret of Mana "Secret of Spram (8 Bells Mix)"
Help us take OCR to the next level by supporting us on

Download MP3
5,045,185 bytes, 4:09, 160kbps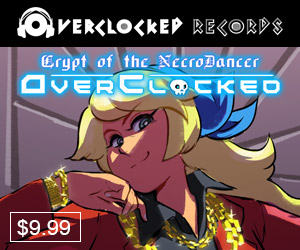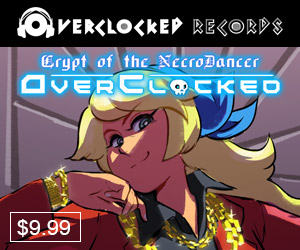 I know we've got a lot of Secret of Mana fans out there, some who specifically cite this song as one of their favorites, so this ReMix from Mustin, featuring Kassie! and a cameo from JAXX should have an instant audience. It deserves it, though, with a great retro-70's feel, well-produced and clean instrumentation, and an overall pleasant vibe going on. I think specifically the rhythm guitar riffs and flute bit give it the sound of lots of 70's lighter funkish-rock. Had the bass been slap and had more motion, in fact, it would have basically crossed over, but as it is it's a little less predictable, with piano (played by Kassie!), flute, strings, a nice warm electric bass, electric rhythm guitar and acoustic guitar, muted trumpet, and (prolly the coolest decision) some great violins to boot. And clarinet. And I'm probably still missing a few things - rarely can one accuse Mustin of under-arranging; the timbral variety is here in spades. Drums are catchy, and more importantly flow with the piece, reacting to it and driving it as well. This isn't really a dancin' piece, but it's not somber or pensive either. It's more of an everyday livin' n' listenin' thing, for driving or other daily activities. It reminds me of some of the better incidental music used in higher-class 1970's television and film, where the happy couple is walking through Central Park, NY in Autumn, completely oblivious to the world and to their own crimes against fashion. Or something like that. Mustin writes: "I'm submitting this for JAXX 'cause it's proly the last thing they'll hear from him. Not that it's very big part, but still. In memory of JAXX, and for Spram (returning a favour)." - you can read more at OneUpStudios.com. Recommended.