ReMix:

Speedball "Speedy Guitar"
Help us take OCR to the next level by supporting us on

Download MP3
4,259,201 bytes, 3:29, 160kbps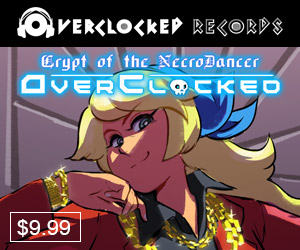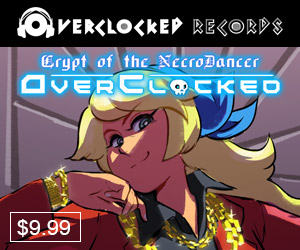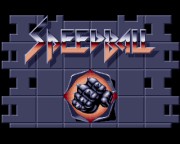 Insane, but get it - now. Marsland Brotherhood are two brothers that do some quite good backing tracks on a professional basis - for more info there check out www.cs-musicfactory.com. This Speedball mix is, well - as long as you brace yourself for some split-second, fairly jarring transitions, this has some of the best, fastest guitar playing yet seen on OCR. The title ain't no liar; things get rather speedy, with acoustic drums, electric bass, piano, and a blistering electric guitar that essentially just kicks your ass. See 2'14" in particular, but really the bulk of the track itself rocks out, hard. The first split-second transition comes at 0'30", into the faster portion of the arrangement that's dominant. Before that, we get a slower, thinner sound, with some altered processing including an interesting wah, along with some great drummin'. A brief guitar riff does help lead into the far more aggressive section that follows, which then at 0'57" goes into a happy temporary riff with what sound like steel drums being added into the fray. There's then a bit with a downbeat snare that leads into a much heavier reprise of the faster portion, which is where the guitar noodlin' really get fierce, with velocity that pushes forward but stays tight and controlled throughout. The soloing at 2'14" is prolly my favorite bit, but the rapid-fire pattern-based riffing afterwards is cool as well. Things conclude as abruptly as some of the transitions, not with a whimper but a bang. Not being a guitarist myself, perhaps I'm not in the absolute best position to assess the true difficulty of some of this material, but it sounds 1. Hard, 2. Fast and 3. Good. You could probably add on a 4. Insane (and/or manic) - this ain't easy listening by any stretch of the imagination, and WILL wake the neighbors. Use it as a track for your alarm clock in the A.M. for some guaranteed morning mojo. True. Don't let unfamiliarity with this Amiga classic or its soundtrack stop you from checking out this hard-edged arrangement that features a balls-to-the-wall style and the musicianship to back it up. Recommended.