ReMix:

Mega Man X "Dreams Come True"
Help us take OCR to the next level by supporting us on

Download MP3
5,740,544 bytes, 4:43, 160kbps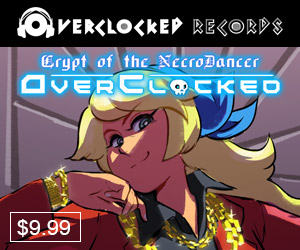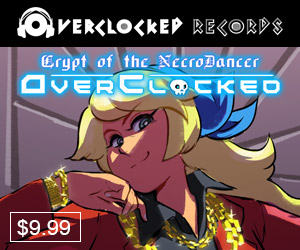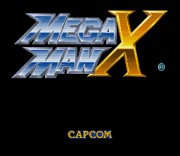 Star Salzman is the business. He did it with Chrono Trigger and now he's done it with Mega Man X - created a totally new song with original lyrics that builds a whole universe and story with amazing production, great writing, great singing (which is clearer here than with Robot), an excellent guitar solo that Protricity stepped in for a bit of an assist on, and, well.... this just kicks ass. There's nothing quite like an original song, complete with original lyrics, being built up in the way these tracks have been, and the way Game Over's classic Punch-Out! mix was - they achieve something different from non-vocal arrangements, go somewhere else. That's not to say they're better - I like to avoid quantitative analyses almost always in these write-ups, but it's not a question of preference, just the observation that these types of mixes are different and have a different effect. If done wrong, they have the potential to fail far more miserably, but when done right they're truly some kickass business. This ReMix joins that crowd with an 80's/90's synth/alterna rock aesthetic that's reminiscent again of E.L.O. with perhaps some late The Who/Pete Townsend similarities. There's a strong acoustic kit, Daft Punk style analog lead riffs, excellent and polished vocal processing with doubling, harmonies, and very meticulous panning and delays, a great piano progression intro, Ari's afforementioned ass-whooping solo circa 2'04", and much, much more. Star actually sent his submission email in the form of a Viagra spam mailing; lucky for ALL of us it wasn't filtered by Outlook (though I still prolly woulda caught it) - whether it can endow male listeners with larger members I would expect depends on who you are and how you listen to music, but it's damn great regardless. When at 0'49" there's the Nirvana-style "WELL" and it picks up, there's just some resplendent joy going on in a major way. Star Salzman, talented bastard that he is, even incorporates the Capcom logo sound right after contextually appropriate lyrics. I hate him. This is another stellar submission from a stellar ReMixer, one of the most conspicuous and superb Mega Man X mixes you'll hear, and will be permanently on my playlist as a I cruise in ma convertible this summer. In fact, if you live in the Northern Virginia area or vacation in Rehoboth Beach, you'll probably end up hearing it one way or the other :) Like its predecessor in spirit and partly execution, this mix comes very highly recommended. Appropriate title - a classic.