ReMix:

Ico "Icon"
Help us take OCR to the next level by supporting us on

Download MP3
4,593,664 bytes, 4:43, 128kbps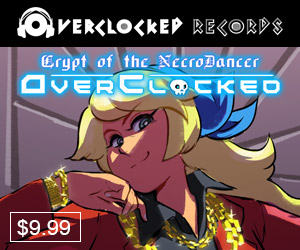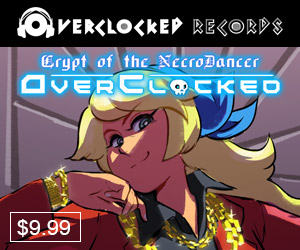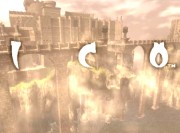 Newcomer Binster is actually friends/acquaintances with A Scholar & A Physician, at least semi-famous for the SMB Dirty Mix from days of yore. There's manipulations and DSP in a similarly mangling, free-form spirit, so you should be able to hear the connection if that mix is fresh in your mind. For more on all that check the ReMixer's website at www.abandonedsheep.com. This takes the minimalist music of ICO in all sorts of cool directions. Though mildly oppressive mastering may disturb some with sensitive ears or whom accidentally listen at initially high volume, what this mix does at its core is takes a competent, strong electronica mix of ICO and then tricks it out, sorta like misled teenagers do with their Honda Civics, only tastefully and with much better end results. Things begin with the cool otherwordly language from the game and some backwards samples, then go into a hip-hop beat with retro synth bass, a plucked ethnic type motif, and ambient fx. The serious mucking begins circa 1'50", where things are deconstructed rather dramatically, with some nice wound-tape effects. This segues nicely into a break with clippy synth patterns overtop the gradually unfiltered original beat. Then comes a white noise crescendo into some mean, distorted synth that'll growl you into submission. Mix ends by fading out and into more and more reverb in a cool, watery sonic vacuum. In pointing out the mastering but seeing the positive as well, Israfel encapsulated both sides of the panel's comments:
"heh- that middle section reminds me of Secret Chiefs 3 or Mr. Bungle Really cool stuff- nice variety, quite stylish and imaginative all around. The mixing does hurt though- some instruments are much too up front, and everything sounds overcompressed But if you can get past the mastering, there's a pretty good mix here."
Sounds about right. If you're not into the type of manipulations involved, something tells me no amount of revision to the mastering would really help; if you're into the type of processing in the aforementioned SMB mix and solid, aggressive techno with some hip-hop methodologies, I don't think you'll mind too much. Fun stuff.